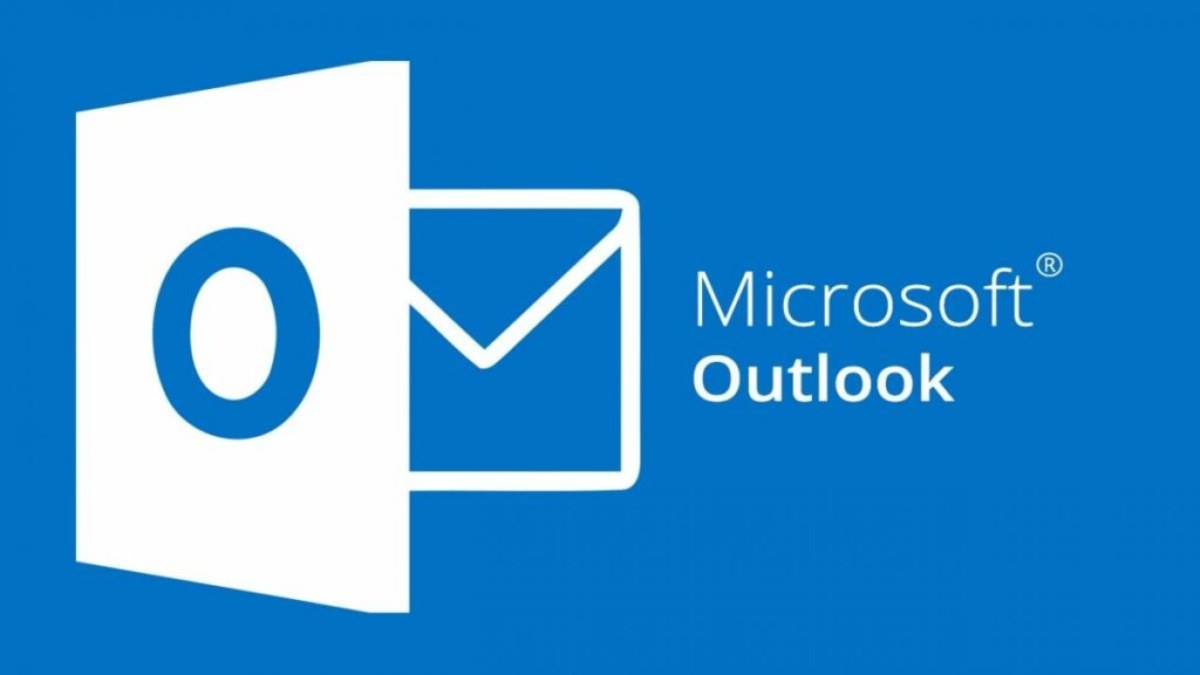 [pii_email_5d44a3b68ae5d0cbccc6]:One of the best ways to communicate both formally and informally is via email. Email is used by people to communicate with coworkers and superiors, to contact customer service departments of various businesses, etc.
You can include text and attach files in a variety of formats, such as images, videos, documents, etc., while creating an email. So, you can send data and information from your device to anyone using their email address.
Emails can be sent using a number of programmes, including Microsoft Outlook, Gmail, and Mailbird. You could experience a problem while using these applications.
What is Microsoft Outlook?
A piece of software included in the Microsoft Office package is Microsoft Outlook. This software's main job is to handle the email service. The operating systems Windows, Mac, Android, and iOS all support it.
What is Pii Email Error?
You could experience a number of issues when using Microsoft Outlook, which will be often reported to you. Such an error is the [pii_email_5d44a3b68ae5d0cbccc6], which many Outlook users have encountered.
Solve & Fix Pii Errors on Microsoft Outlook
With the help of this tutorial you will be able to fix all the below listed Pii Email Errors:
[pii_email_e7ab94772079efbbcb25]
[pii_email_e6685ca0de00abf1e4d5]
[pii_email_bbc3ff95d349b30c2503]
[pii_email_cbd448bbd34c985e423c]
[pii_email_aef67573025b785e8ee2]
[pii_email_6b2e4eaa10dcedf5bd9f]
[pii_email_4bd3f6cbbb12ef19daea]
[pii_email_be5f33dbc1906d2b5336]
[pii_email_9adeb2eb81f173c673a5]
[pii_email_f3e1c1a4c72c0521b558]
[pii_email_ea7f2bf3c612a81d6e28]
[pii_email_019b690b20082ef76df5]
[pii_email_cb926d7a93773fcbba16]
[pii_email_a5e6d5396b5a104efdde]
[pii_email_84e9c709276f599ab1e7]
[pii_email_bc0906f15818797f9ace]
[pii_email_e1aa8f4deb45ecd93b2a]
[pii_passport_a68d0898d335cbb9] honda passport
[pii_pn_fcb47cdbba6a0ef2]
What causes the Pii email error on Microsoft Outlook?
Microsoft Outlook's [pii_email_5d44a3b68ae5d0cbccc6] problem could be brought on by a number of factors. The following list includes a few of the most important causes.
An error in the installation process.
Corrupted software or files.
Conflict of other software or the SMTP (Simple Mail Transfer Protocol) server.
Fix the [pii_email_5d44a3b68ae5d0cbccc6]Error
There are various ways you can resolve this issue. The following is a detailed list of these techniques. (The same techniques can be used to remedy each of the issues listed above.)
Method 1: Reinstall Microsoft Outlook.
This issue could be brought on by a corrupted file or an obsolete version of Microsoft Outlook that you are running.
Reinstall Microsoft Outlook on your device after uninstalling it to ensure correct operation. This will replace any damaged or missing files in addition to updating the software to the most recent version.
Method 2: Remove all existing accounts.
The SMPT server may become overloaded if you are using Microsoft Outlook to manage several accounts. If you have numerous programmes operating in the background in addition to this conflict, [pii_email_5d44a3b68ae5d0cbccc6] error is likely to occur.
You must close all open accounts and terminate all background-running programmes. Try to get into your account after that. The mistake should no longer be present.
Method 3: Downgrade the operating system version.
If none of the aforementioned fixes succeed in getting rid of the [pii_email_5d44a3b68ae5d0cbccc6] error, then there must be a compatibility issue between the version of your operating system and Microsoft Outlook.
This occurs because it takes some time for the software's developers to update it so that it is compatible with the newest operating system versions.
To fix it, try lowering your operating system by one or two levels and see whether the problem still exists. If so, proceed to the third and final method.
Method 4: Contact Customer Support.
The only thing you can do if you've tried every option and the error is still present is to get in touch with Microsoft customer service and ask for assistance!
It's probable that the developers will find a solution within a few days, if not right away.
Related Error:
[pii_email_8cb86595e0ee17d87be7]
[pii_email_7ef4e23a53f4e9722dda]
[pii_email_3a861401b4a1eb27f4f1]
[pii_email_fdc8692ac8858dd47483]
[pii_email_48423a12a016acf36698]
[pii_email_db926b578284777b7dbe]
[pii_email_82005fdea443f62026fd]
[pii_email_62cfc42c172a59446aa1]
[pii_email_53379e41c4f27609b824]
[pii_email_c6277ceb69fa9c3380fa]
[pii_email_1bfb03e0aa0638cf214d]
[pii_email_6a4397420f4118055387]
[pii_email_dbcd02c1083904a7e96a]
[pii_email_1c909c9fb19404f0df79]
[pii_email_bf208dd122af5d5371bf]
[pii_email_ef934691bac99e4882ca]
[pii_email_99118741909349ddeebe]
[pii_email_422204822624d1eba04d]
[pii_email_22024d49b04232bf6da0]
[pii_email_cf6258d47ee910f6b765]
[pii_email_d44fdc206d0fd35f3f64]
[pii_email_bbf332767a0659253bdc]
[pii_email_a5aa79d7c9d0a3b08629]
[pii_email_97bc50eaf8a59db36393]
[pii_email_96ee207bfcb4c8427249]
[pii_email_5f5833f984b808f73669]
[pii_email_6d957ace8c517f74a4ab]
[pii_email_d1647188b0c15044e387]
[pii_email_fc1bc974e4903ebc27ab]
[pii_email_d2e14c6b10c781e8b6c4]
[pii_email_4b65eec0f23a25680aa8]
[pii_email_a5e4b6b50157b4be78c5]
[pii_email_82ee6fd797a894fe966e]
[pii_email_1525e5ccfcf2f2f19454]
[pii_email_1eb90dfbb2bdc6456ffb]
[pii_email_68ce6a12ef5f65e21ad2]
[pii_email_400650057625103c3f43]
[pii_email_a7e03a9747809d77db07]
[pii_email_3f73dcf2d3f12d7d549c]
[pii_email_ee3e81ea14697528ba2f]
[pii_email_8caadf8381ea840ca6b8]
[pii_email_85f0fb1cb59d553c7f76]
[pii_email_e55ab31a721839e36f6d]
[pii_email_ce132da233711222b2eb]
[pii_email_58b914aead23d4141216]
[pii_email_cc99947836afe22a8326]
[pii_email_a8c9f71b2a2627a86e11]
[pii_email_9cef0e8c1b4007e60d4a]
[pii_email_7a10e25262e9951483df]
[pii_email_5fbbd85d57fc8453109c]
[pii_email_f33f24d9f2e16b70be76]
[pii_email_b00f854b68699ed1a3da]
[pii_email_ac7bb0728863fba01c4f]
[pii_email_a8cab6e2369f28fa0301]
[pii_email_2790b3b8602012e917c9]
[pii_email_1ea62df2564daf6c39d5]
[pii_email_b2223c98d08eee1ba1b1]
[pii_email_731e4fa49af5682d1af7]
[pii_email_c597d14b1eca08517963]
[pii_email_1d6e2d7bc212760b7714]
[pii_email_7ea16c38bdbc2b3c4cca]
[pii_email_8d77d735c270479e134a]
[pii_email_f2b2de632a0367c81cd1]
[pii_email_10cb866b0b8f268f4a27]
[pii_email_ede4508531a11ede4b07]
[pii_email_57bde08c1ab8c5c265e8]
[pii_email_5d19fb717f1a7f40b03c]
[pii_email_4fd014f39efe1745d8d1]
[pii_email_51379926175b1edb8738]
[pii_email_e43ebd016a192406b125]
[pii_email_140aef3f188184ed374d]
[pii_email_9f55451c2842463277c4]
[pii_email_55e94efa88af65b7658e]
[pii_email_6907e04bc91aa2fb1d8d]
[pii_email_1db51141573eca3c3352]
[pii_email_3c71fd7e05f3e6d820db]
[pii_email_d44fdc206d0fd35f3f64]
[pii_email_631475f41965502850a9]
[pii_email_dc7e929425c20fc4d8c2]
[pii_email_e27a0a620c6d0454d994]
[pii_email_9b402ad1304f57c98cfd]
[pii_email_ae5be122f1b8a614b942]
[pii_email_4b585e62e693490667da]
[pii_email_f4c2c602de1958dd0ca3]
[pii_email_71bfef990cd79deb2e4e]
[pii_email_7e19be4aaa02404e4109]
[pii_email_198387e2e81b070a9af4]
[pii_email_30219666bd07ee2736d5]
[pii_email_43ead0f0e82d290a6c10]
[pii_email_1e0f4e2dc0caa3e167df]
[pii_email_1cc4b310ca9ab82d5278]
[pii_email_61cf1ae650e7b03873b1]
[pii_email_8cb86595e0ee17d87be7]
[pii_email_9bffaf2f88a8db1c7483]
[pii_email_9cf6e18ba027db75fc29]
[pii_email_7270bc38562f571dc2fd]
[pii_email_2d6a65927085ae06ac90]
[pii_email_31808adde1a874059bc7]
[pii_email_16b49e33f69e113abded]
[pii_email_fcbaa18ef5c9ae21e824]
[pii_email_b629d9144d00cc4e19a0]
[pii_email_387fb3a7cd2b118358b8]
[pii_email_ab26e7938642658ac6c9]
[pii_email_c6b5750fff6b675a362a]
[pii_email_6895d8b728f6deb48f16]
[pii_email_f6922b23c06d9fa69ae4]
[pii_email_a55a6be1aa59391d6b51]
[pii_email_bf7d6a01c76b0f198f4f]
[pii_email_3ca22155a0589f8ed0af]
[pii_email_a9156473cd40b0128c46]
[pii_email_1c909c9fb19404f0df79]
[pii_email_ea94a14321cd54d3c76c]
[pii_email_899584955d2a40781ff8]
[pii_email_4dd09cddea0cd66b5592]
[pii_email_24874a9d62e1090a7efc]
[pii_email_fa737f35b9b7584ef915]
[pii_email_639b9125d78c8749d6c7]
[pii_email_033654fddf1674fd69a0]
[pii_email_3a861401b4a1eb27f4f1]
[pii_email_3a1ac4e1a768334409a4]
[pii_email_d53f6e04d25bdad759a9]
[pii_email_7ef4e23a53f4e9722dda]
[pii_email_71ce00372a33e5afa2c6]
[pii_email_5f5833f984b808f73669]
[pii_email_3ff52906d1ef28801038]
[pii_email_4f6a3bc1061f26b88cf0]
[pii_email_d976beb2a1179f533ae9]
[pii_email_14d20a5e2990d1eee80d]
[pii_email_842a4ff8442fb78931e9]
[pii_email_283eb09cdb74e00fd754]
[pii_email_35cc5ef4bf3d1e1a46d9]
[pii_email_c03b0d1427ff84e5fc59]
[pii_email_3f098ec0a88b3d3d3f94]
[pii_email_5c639285e6e40e40e7cc]
[pii_email_60be306722b1a461b9ba]
[pii_email_82005fdea443f62026fd]
[pii_email_92db8e33e515d756c12b]
e [pii_email_0a72d502843805b3bc5a]
[pii_email_5badcccdf50846dd56ce]
[pii_email_6727984bb1da62e67177]
[pii_email_417ef230ba32dcf00f80]
[pii_email_9ffe7718b81dd7066dea]
[pii_email_f25df309bdbef680a0e1]
[pii_email_c67ad251f94afd244586]
[pii_email_575f461eb3c3503338b5]
[pii_email_fdc8692ac8858dd47483]
[pii_email_4316edb7cd2460bf5015]
[pii_email_ff52f6e3c01e03da84d8]
[pii_email_3c1a8e92b4250500a2d8]
[pii_email_975fc19ed99147a411a9]
[pii_email_96ee207bfcb4c8427249]
[pii_email_0dfd0e449820dfaf38db]
[pii_email_47a469dd82e411f697df]
e [pii_email_06c8309b994327a502f2]
[pii_email_a5aa79d7c9d0a3b08629]
[pii_email_773f1a0e3b1af5016e26]
[pii_email_bbf332767a0659253bdc]
[pii_email_5d24ea94de9a41397f2e]
[pii_email_db926b578284777b7dbe]
[pii_email_aa4a764769a401fd49a4]
[pii_email_955ae72e542c57653480]
[pii_email_5a3a888a1cbb75c122fe]
[pii_email_097f93d968cefe61d29e]
[pii_email_e383a4b7bd4ce7396466]
[pii_email_c0046e955c38627b7b5b]
[pii_email_4e72ef389205dfc3098d]
[pii_email_ca1a6786d32da826ccac]
[pii_email_a8eb0a05b91e6902c9ca]
[pii_email_098f0b1b44435922948b]
[pii_email_0802ca04a21b49f96f27]
[pii_email_0814b2edac53e5c5cddd]
[pii_email_211ebb462d2a577b4d36]
[pii_email_29539076c948bffe773c]
[pii_email_246de12c47710c114463]
[pii_email_7d1e7687a65c293f82fc]
[pii_email_6c57bf85b0d66b7dbb50]
[pii_email_8314f29025376ace38d8]
[pii_email_daa3f160b6cfe2011863]
[pii_email_5e6aa07b528057d9277f]
[pii_email_caabf228378618e48556]
[pii_email_d2aea3ab87cca644ee0f]
[pii_email_48423a12a016acf36698]
[pii_email_69b12753a8fe6352b815]
[pii_email_d630966944a256bfc95a]
[pii_email_713ba92f9d2a5756c242]
[pii_email_0642b6407de1d9fad1d4]
[pii_email_1525e5ccfcf2f2f19454]
[pii_email_53379e41c4f27609b824]
[pii_email_bf208dd122af5d5371bf]
[pii_email_f973440c414c9a1c1f97]
[pii_email_6e710c6a69972f4411d1]
[pii_email_034697f5daed47c4dd64]
[pii_email_562a8752ffd2c9b631dd]
[pii_email_52f92a95cc2eccdf16d1]
[pii_email_ce132da233711222b2eb]
[pii_email_fa418b7f941854c11195]
[pii_email_99118741909349ddeebe]
[pii_email_1bfb03e0aa0638cf214d]
[pii_email_fc1bc974e4903ebc27ab]
[pii_email_9fde58e1e1239a6bb110]
[pii_email_a37aeab4f52a36cfec65]
[pii_email_993aa8477043459aeac2]
[pii_email_bc0587309ca8e72fde61]
[pii_email_0a72d502843805b3bc5a]
[pii_email_fde911ca3c9a57230eed]
[pii_email_bbbf907c5c0fad8b2444]
[pii_email_faaf54fa60d3e181e9b3]
[pii_email_ffca7110eeeb9325550b]
[pii_email_78a39e465bb560fa7f29]
[pii_email_3ab0f039ca917327827c]
[pii_email_0e3b1c416b0e89cb9ac6]
[pii_email_22d5fce28b07f4871793]
[pii_email_0ea58ac774d9f4004fcc]
[pii_email_80b350501a17240deb84]
[pii_email_ce470bcff5d842796ce8]
[pii_email_4e90fe51057d2b07feef]
[pii_email_481553cf7f0e7fefaf9a]
[pii_email_d2e14c6b10c781e8b6c4]
[pii_email_0d163db6b510e5be497e]
[pii_email_30972194668a760cbf54]
[pii_email_28f1f6417a5bf650b5ec]
[pii_email_6d50b37545997ff7262c]
[pii_email_ee3e81ea14697528ba2f]
[pii_email_228c94951a116866b440]
[pii_email_eb38b1afc283a4a01074]
[pii_email_f875e532bbe17e22260f]
[pii_email_dbcd02c1083904a7e96a]
[pii_email_cab74514e6c456d1f46b]
[pii_email_8bcbec08ea93f0552748]
[pii_email_44530685a2207fadbdb8]
[pii_email_5ea337ed017ed0f82193]
[pii_email_56c53342f8bec10432a5]
[pii_email_259368d8df554e2c2092]
[pii_email_ce80e881463d5a72e0a9]
[pii_email_8a0a591c65426c03c9a9]
[pii_email_9005d2bde57a358104c9]
[pii_email_b55b31eb4a9283ecccca]
[pii_email_7193baf4bda4b34e0614]
[pii_email_6f135a6ef99707c2c0eb]
[pii_email_ef934691bac99e4882ca]
[pii_email_338034f14d68ea443925]
[pii_email_22024d49b04232bf6da0]
[pii_email_4d9df02ad15109be5377]
[pii_email_3b83a7ff51e050446373]
[pii_email_3cf9a06f0235de7f8c3a]
[pii_email_e1302684a6ddafe3a0b0]
[pii_email_5ab6d89d88b5b042f212]
[pii_email_8d57bfb6a8eb006b2d0a]
[pii_email_c528fb43d88ed3ffcd5b]
[pii_email_a6c33e836c8e4c0dc6aa]
[pii_email_6134804f631a7ec55e52]
[pii_email_787e814632ac2eccb9e4]
[pii_email_a1f411eb57e141468de6]
[pii_email_6e44ed5a826c423f3214]
[pii_email_400650057625103c3f43]
[pii_email_03c3d2d0dcd996f9a9fc]
[pii_email_6a4397420f4118055387]
[pii_email_c6277ceb69fa9c3380fa]
[pii_email_e645489e6f548ad1a263]
[pii_email_9ec20a1f843adb33b562]
[pii_email_99c9ccca13760bd4f3e4]
[pii_email_7a10e25262e9951483df]
[pii_email_a42277285fa7a777ff7e]
[pii_email_cf5c17a4198e6de6ebb1]
[pii_email_97bc50eaf8a59db36393]
[pii_email_e8b4bc7a6082dead921d]
[pii_email_6fac0f93a0fb907d7c3d]
[pii_email_0773d1d5381014c2953f]
[pii_email_1f24e1fcea419d33351d]
[pii_email_0f10850118e26af27cb2]
[pii_email_341810f15fff8d3949bb]
[pii_email_a9b345b626e7d22e0e26]
[pii_email_9112bd389dede22ad87d]
[pii_email_3f73dcf2d3f12d7d549c]
[pii_email_9cef0e8c1b4007e60d4a]
[pii_email_7fbeb65ee25415b3973f]
[pii_email_a1e29729b0e231571ee5]
[pii_email_4ec8354191a82f79d266]
[pii_email_82ee6fd797a894fe966e]
[pii_email_cba977e6a11a53e50392]
[pii_email_e63d09a69f2dc2ca5e98]
[pii_email_ed005645bb2cdc9890b4]
[pii_email_5c2678803099136ce71d]
[pii_email_997d43e3372ad2842c6a]
[pii_email_e31d52aa0d183b744ddb]
[pii_email_7dd54c6bd0ef298d661b]
[pii_email_bd0172904d9b9894585c]
[pii_email_fe681f2f06a46fe33977]
[pii_email_ed59beefb39bb125fe51]
[pii_email_acff4674a893282ba558]
[pii_email_6666d16632bb78892692]
[pii_email_871e8f24a38a4d40fc74]
[pii_email_dc9d8f1b2795a9da69e0]
[pii_email_422204822624d1eba04d]
[pii_email_9e8be33b4030f7a84b83]
[pii_email_50b2503bcda9234414dd]
[pii_email_b0c7e843603d4d1f2e4b]
[pii_email_f23c4a18e05e819cc5db]
[pii_email_8caadf8381ea840ca6b8]
[pii_email_cf6258d47ee910f6b765]
[pii_email_f657520cbde8fe43cb61]
[pii_email_b2510b3cf0f884dc4580]
[pii_email_7e2a4c52a3924dc0a89c]
[pii_email_dfd220aaaa6c96d05c97]
[pii_email_9e54cd39c2bafd8f14a2]
[pii_email_f5cecd5e6762ab734cad]
[pii_email_7087293f2dfb1eb98234]
[pii_email_609d0d3d960d4b1fb4db]
[pii_email_7ad43b498b29036bc427]
[pii_email_a170429660bb54fc1ee7]
[pii_email_d764ce366426256223a7]
[pii_email_b03adc81993e55dcb5b5]
[pii_email_e48e99b7ed4c8c4849c5]
[pii_email_0bc47727f0f0bfa12870]
[pii_email_a7e03a9747809d77db07]
[pii_email_e9d48ac2533bded18981]
[pii_email_419126e8b0834aa4770b]
[pii_email_10fa061044d68c0a85b2]
[pii_email_99ecab1fdedf2f363573]
[pii_email_82d1acdfa1f0b8dbf078]
[pii_email_50c49b5b32b85da6fd74]
[pii_email_ba32f57746671a10fdfc]
[pii_email_4434acbce191b20b94af]
[pii_email_f622e47f7cb143d25c8c]
[pii_email_d5a29d07d8597e10c157]
[pii_email_d1647188b0c15044e387]
[pii_email_696aab39d87212143f2c]
[pii_email_7e93cb0eb9ff7a4b183d]
[pii_email_61688e7a2d4d582097d6]
[pii_email_6933b343c8686314eaf8]
[pii_email_addd0b7d7fad319de971]
[pii_email_a8c9f71b2a2627a86e11]
[pii_email_ccb2c3a65e10c3e376dd]
[pii_email_274fd86c2624ac2c3e62]
[pii_email_9ebe26d230a39b373a49]
[pii_email_3d762af0c9ffaba2a4c1]
[pii_email_021dd70ca845e94ca2b5]
[pii_email_b7bc1eecb6796bf5f671]
[pii_email_e67aef3130fb973439d0]
[pii_email_e70df506d228af25efcc]
[pii_email_5bc41c91693605b47b87]
[pii_email_dd756b6cc883d40d06e9]
[pii_email_d8bff56d23e3c564998f]
[pii_email_85f0fb1cb59d553c7f76]