6 ways you must upgrade your business cards to enjoy all benefits
Business Slash, 7 months ago
4 min

read
129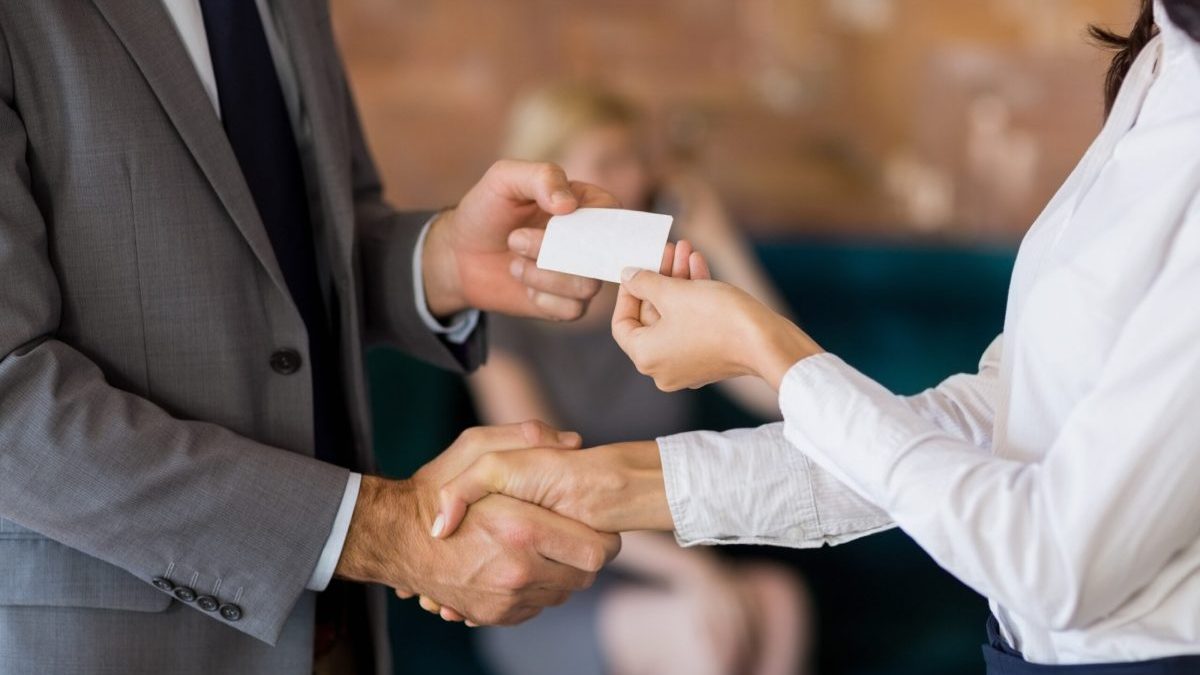 In the world of business, a first impression is everything. And you can only make a memorable first impression if you're smart, quick, and unique.
One of the best ways to see all three things is to hand out business cards. As a result, the number of business cards being produced increased by 13% from 2020 to 2021!
So, let's find out different ideas to make the most out of your business cards.
Use die-cut shapes
Since most business cards are rectangular in shape, one way to quirk up your cards is to use die-cut cards.
A die cut is basically a technique where a piece of cardboard or paper is cut into different shapes using a special steel die or an embossing plate.
While it's true that die-cut cards can cost a little more, the end result is definitely worth it. Not only will your business cards look different from others, but people will remember your brand for a long time.
For example, if you have a bakery business, you can shape your cards in the outline of a cupcake.
Introduce foil stamps
Nowadays, another great addition is the use of foil stamps. However, you need to use foil quite strategically to ensure certain letters or symbols in the business cards stand out and catch the recipient's eye.
Otherwise, the entire card might look haphazard or too shiny. So, ensure that the makers press the gold foil in certain areas of the cards to make them look more polished and high-end, especially if you use gold foil designs on a sleek black card.
If you wish to take the next step in business card designing, then this is a great and inexpensive solution.
Switch to online cards
Online business cards have also taken the business world by storm. Almost every paper-based business card is now getting replaced by an advanced online version.
This is mostly because a huge amount of trees get cut, and gallons of water are wasted to produce just a single batch of paper business cards.
Also, more than 90% of the people receiving these cards tend to forget about them or throw them away.
Online business cards have a QR code that the users can scan to get more information about your brand and its products.
Keep things simple
Including every possible bit of information on the small cards might seem tempting, but doing so will only make your cards look cluttered and unclear.
Make good use of black and white space in the card so that it gives a clear message about your company. Use simple fonts and contrasting colors to make the writing legible.
Print only the most essential information required, such as the company's name and logo, its email address, the office address, customer care phone numbers, and a line or two about the main motto behind your brand.
Emboss the cards
Embossing or debossing is a cool printing trend that makes use of both visual and tactile interests. It's basically done by pressing down or lifting up certain areas of the paper so that the card's material feels textured.
For example, you can emboss, or lift up, the area of the card where you've printed the company logo.
Many companies even have a spot UV or a certain kind of feel to their business cards, but embossing and debossing will make your cards look different. In addition, it will help you to rise above the competition and strike a chord with your clients.
Maintain the paper quality
If you plan to hand out paper-based business cards, then the quality of the paper becomes really important. For example, imagine giving out cards where the paper folds or gets soggy when it touches water.
Not only will your clients have a poor impression of your brand, but you'll also have to keep reprinting your card stock occasionally.
This is why you must print your cards on durable, sturdy paper. However, if you wish to skip paper altogether, you can even switch to metal-based business cards that will remain brand-new for years.
Over to you…
With these simple ways to upgrade your business cards, you can enjoy great benefits without spending a ton of money. So come on, figure out which works the best for you, and try it ASAP!
Related posts