7 Notable Pros and Cons of iMac
Business Slash, 11 months ago
4 min

read
196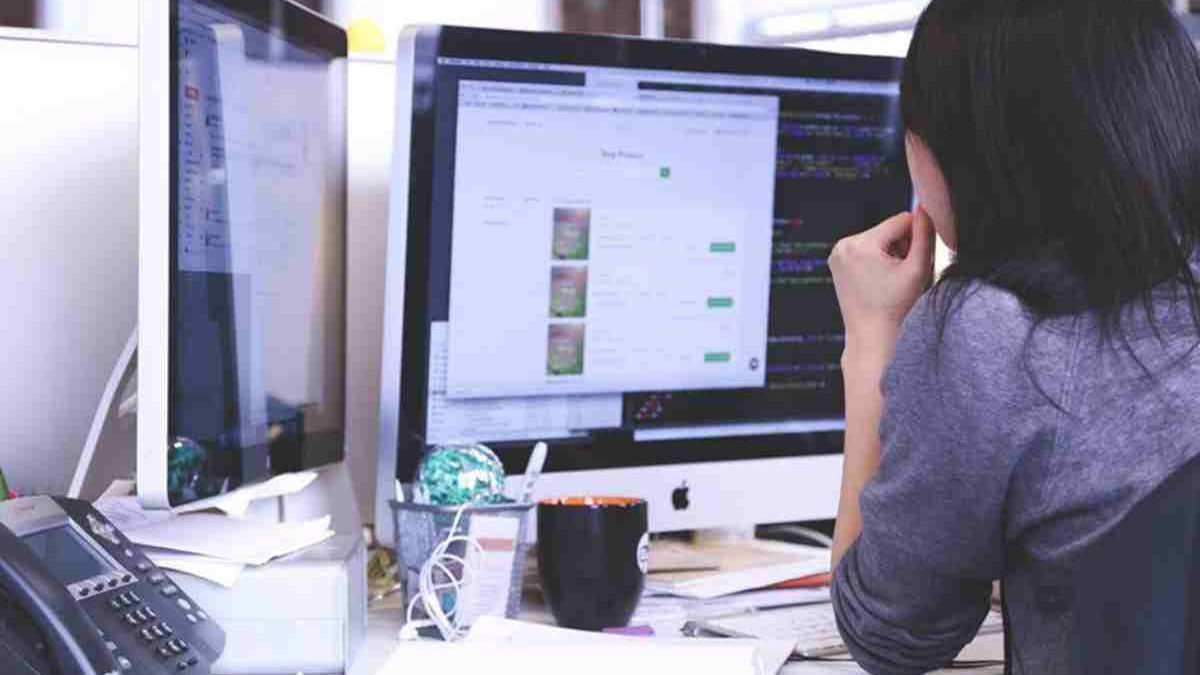 Are you planning to ditch your PC and buy a new iMac? Wondering whether it is worth purchasing or not? Check the pros and cons of iMac before making a final call to get the most for your investment.
The latest iMac has managed to fit advanced components. With great processing power and an all-in-one design, there are many reasons to purchase an iMac. Let's look at the reasons why to buy and why not to buy an iMac.
Pros of iMac
There are many reasons why so many people consider switching to an iMac over anything else. Here are what positive things you're going to like in the latest iMac versions.
Smooth and Compact Design
Apple has changed the iMac design by including new technology. For example, the use of aluminum for designing a strong and classy body. Just like all other Apple devices, the iMac is uniquely designed with a sleek look.
The all-in-one and beautiful design are widely praised by users. Despite having a slimmer design, this desktop computer is powerful and faster. Several iMac designs have been launched with varying shapes, colors, and sizes.
Ports and Storage
It is worth noting that iMac's upgraded versions feature multiple ports for connecting several devices and huge storage. Unlike recent MacBooks, the iMac will offer ports for connecting keyboards, mice, USB sticks, and more.
If budget is not an issue, you can consider the iMac featuring four USB-C ports and 512GB of storage. Even the starting configurations get 256GB of SSD and two ports. So, not necessarily, but you might need to clear the other storage part regularly to free up space and ensure good performance. In case you are interested in learning more about dealing with potential storage issues on your computer, the video below should be of use:
Excellent Processing Power
iMac Pro is one of the most powerful computers released by Apple. It is powered by an Intel Xeon processor with up to 18 cores. Also, it features a 4TB SSD (solid-state drive) and 128GB of onboard RAM.
Just like the iMac Pro, all other iMac models feature great processing power to offer outstanding performance. Their powerful multitasking capabilities make them stand out better than other desktop computers.
Security
One of the biggest advantages of owning iMac computers is enhanced safety and security. All Apple devices are recognized for maximized security, and the iMac is not an exception. You don't need to have concerns about virus and malware threats.
The Mac operating system is based on UNIX. Hence, possibly you would not find some security features of iMac computers on Windows computers. Many users believed their iMac device to be untouchable by hackers.
Cons of iMac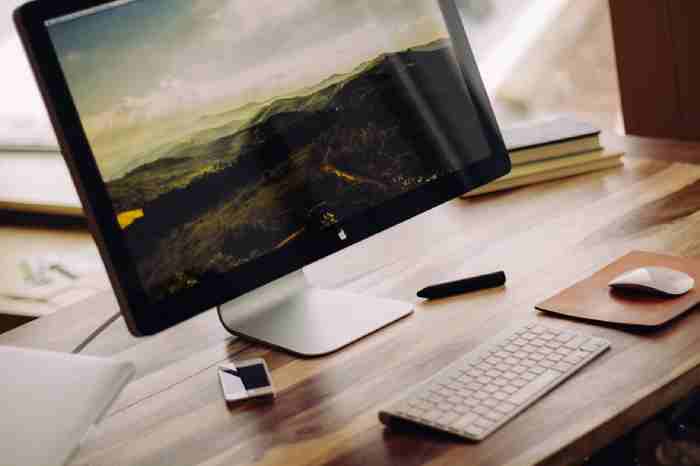 Owning an iMac promises extreme performance, but it may not be an ideal option for all users. Similar to any other digital device, the iMac also comes with several drawbacks that you should consider before investing in it.
Restricted Options
The major drawback of the iMac is limited options for software, applications, and models. Compared to Windows computers, there are many apps that are still not available to use on iMac.
On the Apple website, you will get only a few options for iMac models and designs compared to Windows. Even within a specific model, you will not get numerous varieties. Although you can customize the models, it doesn't provide great flexibility.
The High Price
The expensive cost is another prime downside of an iMac. Compared to Windows computers that cost less, the iMac does not offer much, even at a high cost. The design of the iMac and the Apple logo covers about half of its price.
Also, the iMac is designed to be used with external accessories. Purchasing add-on accessories will add to the actual cost. The high price of iMac makes them inappropriate for users for whom budget matters a lot.
Problem to Customize or Upgrade
iMac is not designed with the ability to upgrade according to the users' requirements. Hence, it will be quite difficult for you to upgrade or customize it as per your needs. It is possible to remove and add other things, but it may void the warranty.
For example, the recent iMac versions are designed for upgrading RAM. But, the problem is that you would require taking out the whole machine. This can eventually lead to various difficulties. So, be sure you are allowed to upgrade what you wish.
The Conclusion
Apple's iMac is one of the most powerful Mac computers trending in the market. It is widely getting demand for being a great choice for performance and durability. This is a perfect device if you need a laptop with a robust design and high-end performance.
Since now you understand the pros and cons of iMac, it is upon you to make its purchasing decision. To get value for your investment, determine your purpose for buying an iMac. For example, if you want a computer for gaming, the iMac is not recommended.
Related posts