Advantages of using a Steel Garage Kit
Business Slash, 1 year ago
3 min

read
293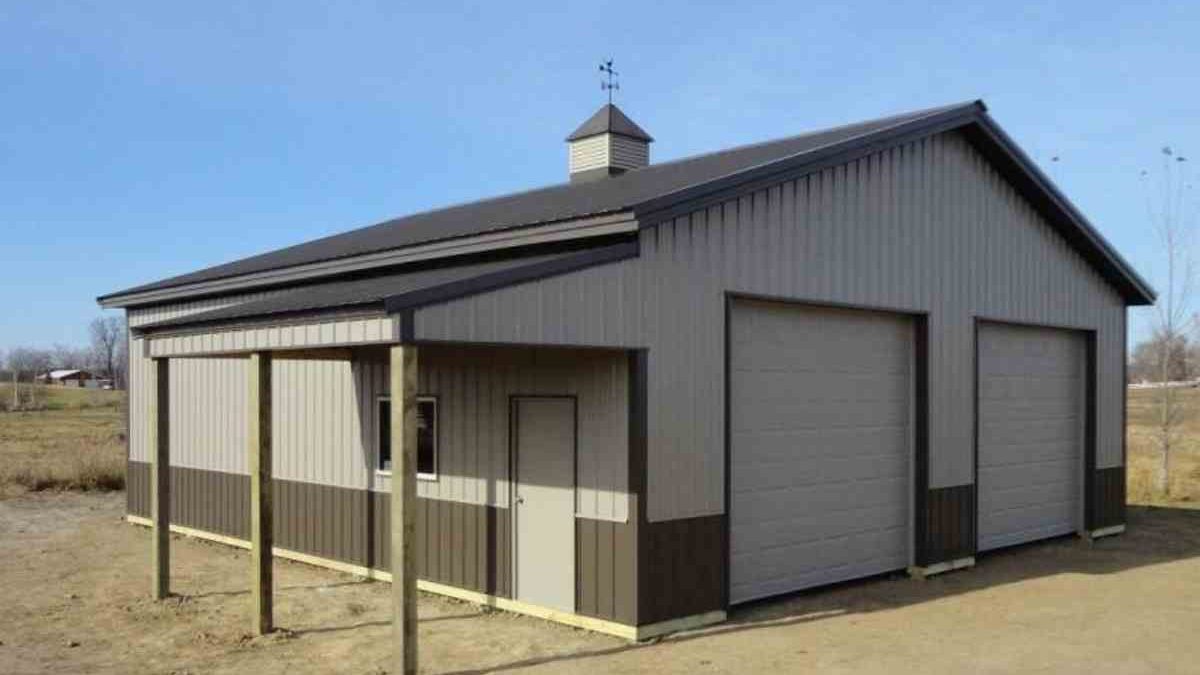 Using metal is a fantastic alternative if you're looking to construct a new garage to house your automobiles and any equipment. Steel can provide cost-efficient storage, workshop, and garage space that is simple to build, functional, and handy. Steel is also durable, easy to manage, and simple to expand upon or change. Each steel garage kit is delivered ready to put together and doesn't require any additional trimming or welding.
What is a steel garage kit?
Steel garage designs provide economy, simplicity, and longevity.In addition to all of that, you may personalize your garage with fitting décor and colours.
A steel garage assembly can be easily modified to meet your requirements, whether a typical single-car garage, a two-car carport or a garage with extra capacity for a workshop. Garages made of steel are manufactured in advance and delivered right to the site.
When utilized in building, steel offers numerous additional advantages. They consist of the following:
Steel may be recycled. The steel used to build your garage can be recycled along with the scraps produced during manufacturing. It makes it a fantastic green alternative for individuals wishing to construct using efficient and environmentally friendly materials.
A steel garage structure does not produce waste. A metal garage kit doesn't make any byproducts during construction, and replacement parts or repairs don't contribute to any construction trash. Preventing emissions from entering the atmosphere and lowering the amount of garbage disposed in landfills contributes to environmental protection.
You can build a steel garage for less money than one made of more conventional materials like wood or masonry. Building a steel garage requires significantly less labour; if the project is small, you might not even need teams of personnel and specialized tools.
You can build a steel garage in a much shorter time than a conventional building. Steel garages can be completed fast because they are comparatively simple to assemble. It is crucial for money savings because time is a valuable commodity.
You can customize steel garages They can be found in various hues, dimensions, and shapes to suit your needs and blend in with the other buildings on your site. Additionally, skylights, doors, and windows are other customizable options. The steel garages are easily expandable if the need arises.
A steel garage can withstand a range of temperatures and climates. It is rust and corrosion-resistant. Additionally, steel construction is robust and can survive strong winds, snow, and storms. There are a few insulation choices available to keep your building warm during the winter and cool in the summer, so you can customize the insulation for your steel garage kit to maintain an ideal temperature.
Basic construction information
Discussing features size and customizations with your steel garage provider would be advisable. You must be able to communicate the roof type and elevation to them. They may inquire about your preference for clear span, the types of doors you like, and window widths.
Additionally, consider gutters and downspouts as well as any insulation. You can select the kit you desire. You must discuss your needs in greater detail with the organization if you require additional optimized design.
Conclusion
Whether you're constructing a steel garage for business or residential use, you must supply information after choosing the business from whom you will purchase your steel garage package to ensure that you get the appropriate kit for your requirements.
Related posts