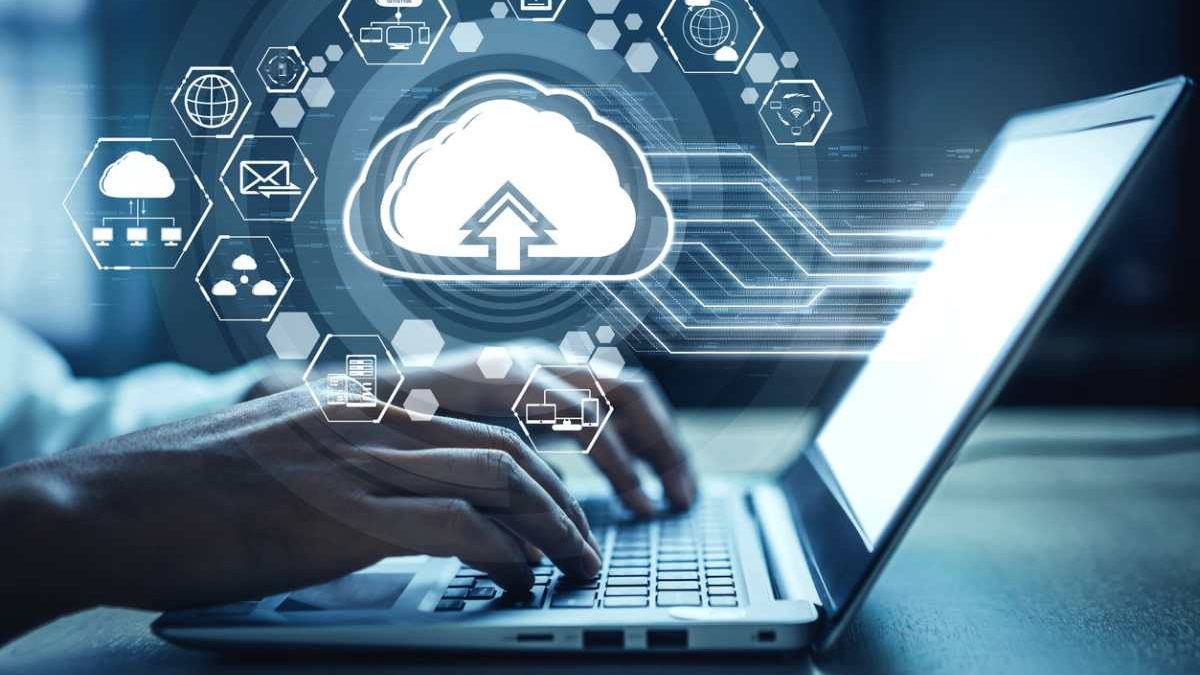 Cloud computing has become an integral part of the IT infrastructure of an organization. It paves the way for long-term, sustainable growth for businesses of all sizes. Due to the large-scale adoption of cloud computing across various industry verticals, the demand for professionals has skyrocketed in recent years.
Cloud computing is an essential skill for IT professionals looking to boost their career growth. More and more companies are moving towards the cloud for their IT infrastructure, development, and service needs. Every organization wants to focus on growing its business, leaving the technicalities of cloud management to skilled cloud professionals.
In addition, cloud computing is highly beneficial for full-stack developers, DevOps engineers, solution architects, and project managers. If you interact with technology, no matter what your current role is, cloud computing will affect your working methodology.
Cloud computing engineers with decent experience have an average annual salary of Rs. 5 lakhs, and the bracket may go up to Rs. 12 lakhs for cloud engineers with solid skills. Cloud computing jobs are expected to see massive growth in the coming years, with the potential of becoming one of the highest-paying work profiles.
There are some of the best cloud computing online courses that can help you learn the knowledge and skills required, from the basics to advanced technologies and cloud computing applications.
What is Cloud Computing?
Cloud Computing Full Course | Cloud Computing Tutorial For Beginners | Cloud Computing | Simplilearn
It is a modern technology that delivers computing services like database access, servers, software intelligence, analytics, and storage access over the internet or commonly referred to as the 'Cloud.' Instead of storing files on a local storage device, cloud-based storage provides a way to store the data on a remote database that can be easily accessed.
It enables organizations to exchange resources directly from a cloud server through the internet at much lower costs, thus drastically changing the way the IT infrastructure functions.
Cloud technology drives innovation, enhances data security, lowers operating expenses, reduces human error, and has set the standard methods for addressing important business decisions and objectives.
What does a Cloud Engineer do?
A cloud computing engineer is responsible for building and maintaining an organization's cloud infrastructure. Depending on their role, the cloud professional can design cloud solutions or applications for their companies, aid in coding the cloud environment, work with cloud networks, or monitor cloud management and data storage services.
They also assist in migrating the current applications of the organizations to the cloud server by following and implementing the best practices.
The demand for professionals with cloud computing skills is likely to increase over the next decade as more and more companies realize the benefits of building a cloud environment that increases the efficiency of their operations.
How to learn Cloud Computing?
You can start with the following cloud computing courses list to kick-start your career as a cloud engineer.
1.    Free Cloud Computing Courses
Once you assess your foundational knowledge on this subject, you can begin exploring the different courses available that will help you to get on track based on your IT abilities. Consider your current work circumstances, finances, and future career goals before you decide to take up the course. It is always a better idea to research the most popular platforms in your industry vertical and then decide on the course.
The internet is an ocean of knowledge, and you will get plenty of free learning resources from various digital educational platforms, blogs from tech giants, and YouTube. However, if you are serious about learning more about cloud computing, it is recommended to map out your requirements, look out for a paid program, do your due diligence, and fast-track your learning process.
2.    Cloud Certifications
A certification from a reputed educational institute can help demonstrate your skills to hiring managers. It increases your credibility and preference over non-certified professionals, thus increasing your odds of landing your dream job. Moreover, big tech giants prefer certification as it indicates that you have thoroughly trained in the relevant field.
Simplilearn cloud computing certification is highly valuable that helps you learn about cloud computing in-depth and master the key principles of cloud computing on popular cloud platforms providers like Microsoft Azure, AWS, and GCP.
3.    Cloud Courses for Beginners
Cloud Computing Full Course 2023 | Cloud Computing For Beginners | Cloud Computing | Simplilearn
There are various cloud computing courses for beginners who want to start with cloud computing. While they might not be very detailed and comprehensive, they are perfect for beginners who are willing to learn the essential concepts and how cloud computing works in general. These courses have different time duration, and you can choose the one that best suits your schedule.
Many digital platforms provide additional resources like articles, eBooks, reports, and hands-on laboratories that further increases your knowledge and develops the skills required for your relevant field.
Conclusion
Organizations gain the major benefit of improving the flexibility and productivity of their employees after integrating cloud technology with their operations. It also improves their agility by allowing users to deploy services and applications quickly and easily. However, to meet the rising job demands, you should be equipped with the necessary knowledge and skills that make you a credible and irresistible candidate for the applied job roles.
The cloud computing courses for free stated above will make it easy for your to navigate your way and easily learn cloud computing from scratch. Whether you want to get practical hands-on experience or are eager to learn theoretically how these technologies work, these courses will familiarize you with cloud computing concepts.
You can enhance your core competence, sharpen your skills and advance your career in different paths of cloud computing by learning from the best universities worldwide.