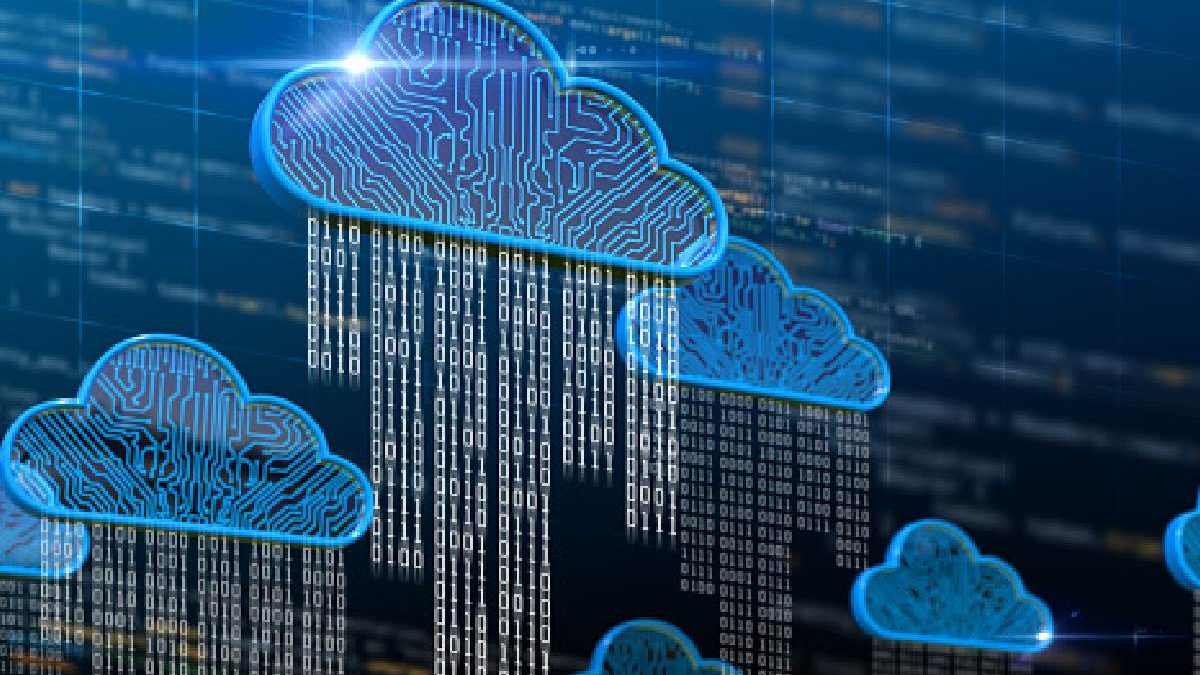 What is cloud computing? 
How Much Has Usage Of CC In India Grown Over The Years. Cloud computing is the process of making system resources such as computation and cloud storage available to consumers on-demand without the need for management. Cloud-based data centers are typically made available to users all over the world via the Internet. Leading cloud providers provide setups with distributed functionality of centralized servers in multiple locations. Dedicated edge servers can be used by cloud computing service providers to facilitate particular connections. Enterprise clouds for single users and a public cloud for numerous businesses are among the several types of cloud computing installations available. Cloud computing focuses on resource sharing to make things easier.
Cloud computing enables businesses to save money by reducing IT infrastructure costs. Using this type of computing allows users to run apps faster and more efficiently.
It also assists in the reduction of the need for intensive management and maintenance, and users are better able to meet new and changing demands.
Thousands of companies all around the globe use cloud computing to meet their sophisticated feature and requirements. It is the best option for supplying adequate computing capacity during periods of heavy demand.
Benefits of Cloud Computing
Agility
Elasticity
Cost Savings
Deploy Globally in Minutes
Types of Cloud Computing Services
There are basically three types of cloud computing services which are as follows:-
Infrastructure a Service (IaaS)
– The basic building blocks of cloud computing are contained in IaaS. It usually gives users access to networking capabilities, computers (virtual or dedicated hardware), and data storage. IaaS allows you to have the most freedom and control over your IT resources. It's very comparable to existing IT resources that many IT departments and developers are already familiar with.
Platform as a Service (Paas)
– PaaS relieves you of the burden of managing underlying infrastructure (most common hardware and operating systems), allowing you to concentrate on the deployment and administration of your apps. This allows you to be much more productive because you won't have to worry about resource procurement, capacity planning, software maintenance, patching, or any other undifferentiated heavy lifting that comes with running your application.
Software as a Service (SaaS)
– SaaS gives you a fully functional product that is managed and maintained by the service provider. Mostly, when people talk about SaaS, they're talking about end-user applications (such as web-based email). You don't have to worry about how the services are managed or how the underlying infrastructure is maintained when you use a SaaS provider. All you have to do is plan on how you'll use the software.
Cloud Computing Online Training 
There is a variety of cloud computing training courses prevalent in the market these days. Some of these are a follows –
Post Graduation Program in Cloud Computing   
8 months online program
Fees – Rs 1,25,000 GST
Cloud Computing Course Eligibility – The candidates must have at least 3 years of experience in a technological job, including development, testing/quality assurance, maintenance, database administration, and technology infrastructure management.
Conducted by Great Lakes
Advanced Certification in Software Engineering for Cloud Computing, BlockChain, and IoT 
10 months Online Program
Fees – Rs 2,00,000 GST
Cloud Computing Course Eligibility – Applicants must have a 50% or above in their Xth, XIIth, and Bachelor's degrees. This program is appropriate for both recent graduates and professionals who have knowledge of or experience with a variety of programming languages.
Conducted by IIT Madras
The emergence of Cloud Computing
Although cloud computing may appear to be a new phrase, its slow evolution began in the 1950s with the introduction of mainframe computing, which allowed multiple users to access the computational capabilities of a single central computer via dumb terminals. This was a far more cost-effective choice than purchasing.
There are several mainframes. The concept of virtualization was first introduced in the 1970s. It was possible because of virtualization tools such as VMware. Multiple operating systems can be run in a separate environment. This advanced the concept of shared resources on mainframes. Multiple virtual computers can be provisioned within a single physical machine a tangible asset
The advancement of cloud computing took another step forward in the 1990s with the introduction of virtualized private networks. Telecommunication service providers used to deliver services in a point-to-point manner before VPN. The introduction of VPNs allows for the same level of data delivery as a dedicated connection at a fraction of the cost. Telecommunication service companies might avoid the expense of building new physical infrastructure for more customers by using VPN, but they couldn't take advantage of the existing equipment by providing shared access.
Cloud computing has evolved over time, from Grid computing to utility computing to Software as a Service, providing an array of services.
Grid and utility computing, application service provision (ASP), and Software as a Service are some of the phases that cloud computing has gone through (SaaS). However, the overarching concept of delivering computing resources across a CC In India worldwide network dates back to the 1960s.
Cloud computing has evolved in several directions since the 1960s, with Web 2.0 being the most recent.
Cloud computing for the public, on the other hand, has been a late bloomer, as the internet began to offer significant bandwidth only in the 1990s. The advent of Salesforce.com in 1999, which pioneered the concept of delivering enterprise software via a simple website, was one of the first milestones in cloud computing history. The services company pioneered the door for both niche and mainstream software companies to distribute applications through the internet. The next step was Amazon Web Services, which launched in 2002 and offered a range of cloud-based services
Another significant turning point occurred in 2009 when Web 2.0 gained traction and Google and others began to offer browser-based applications through services like Google Apps. The advent of "killer apps" from prominent technology firms such as Microsoft and Google has been the most significant contribution to cloud computing. When these businesses provide services that are dependable and simple to use, the industry as a whole benefit from a greater acceptance of online services.
Cloud Computing In India
India's information technology sector is growing at a quicker rate, indicating a large market for cloud computing services. According to a survey published by Springboard Research in January 2009, SAAS India, or software as a service in CC In India, will increase at a compound annual growth rate of 76 per cent between 2007 and 2011.
Due to the vast number of Small and Medium Operations (SMBs) in India (about 35 million), cloud computing services have a tremendous opportunity in the Indian market. SMBs demand easy-to-use, reliable, and scalable applications that help them grow and expand their businesses. As a result, India is the Asia Pacific region's fastest-growing SaaS market.
With growing tendencies in statistics, CC In India is a market that is both profitable and exciting. It gives a space for people to come up with new CC In India ideas and plenty of room for trailblazing applications.
According to a report by an IT infrastructure firm, India, as a prominent participant in the IT field, is on track to become a billion-dollar market in the next five years. According to the study, the rapid increase in data such as text and media migrating online will drive this expansion. Some of the figures in the report are particularly interesting; for example, it is projected that internet data would grow to 2.3 million petabytes (from 40,000 petabytes). Cloud projects have been completed by India's leading IT firms, including Infosys, TCS, Wipro, and Tech Mahindra. Because the business is still in its beginning stage, competition is high, and huge worldwide companies like Microsoft and IBM have committed resources as well. The government's support for basic infrastructure (cheaper and faster Internet) will go a long way toward assuring India's IT dominance.
The Bottom Line
In India, Cloud computing is being used in almost all sectors including government agencies, banking and finance, healthcare, education, etc. Cloud computing is becoming more widely used, and when combined with mobile technology, it allows users to combine the power of the cloud with the convenience of mobility. Therefore, the scope and demand for those trained with such skills have also gone up. CC In India getting certified with a cloud computing program would be a step in the right direction.
With apps, this model is already taking shape. The future of cloud computing lies in making the cloud model entirely pay-as-you-go, not just for enterprise applications but also for apps on mobile devices.