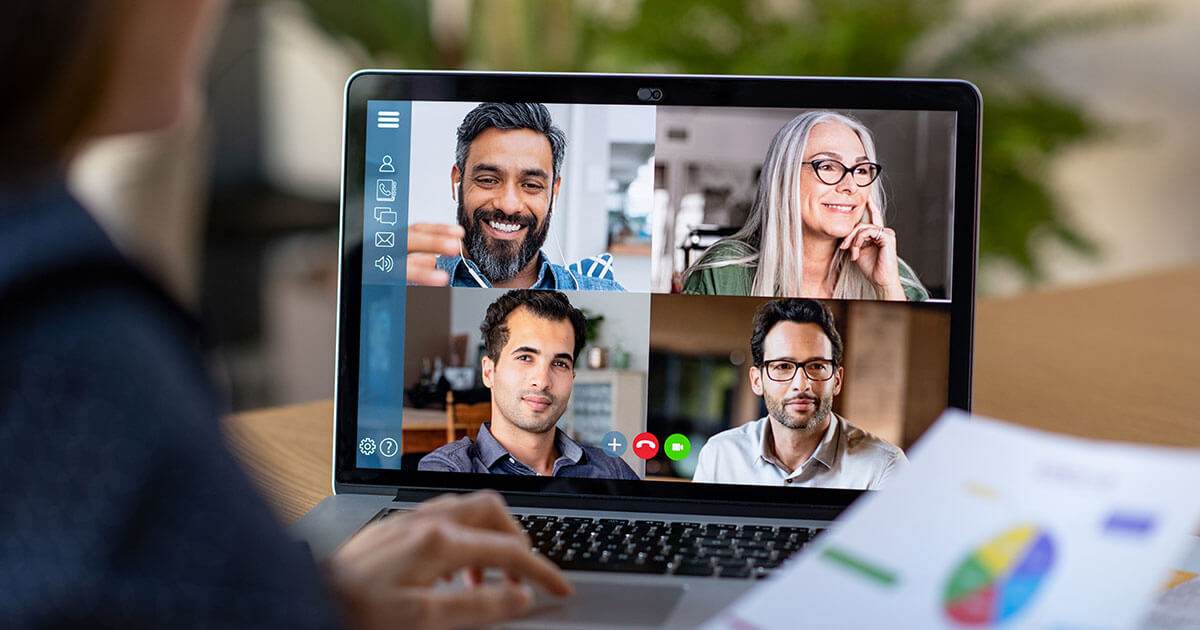 Do you want to give your customers the best webinar experience possible? If so, you need to choose the right webinar software.
In this blog post, we'll introduce you to some of the best options available, including StealthSeminar. With its simple, easy-to-use platform, you can create stunning pre-recorded webinars in minutes.
Learn more about choosing the best webinar platform.
Why Use Pre-recorded Webinars?
Have you ever considered using a pre-recorded webinar?
Before pulling the trigger of finding the best platform, let's first identify the advantages of using pre-recorded webinars.
Here are reasons why you should use pre-recorded instead of the live webinar:
You can reach a larger audience. With a pre-recorded webinar, there are no geographical restrictions. Anyone with a stable internet connection can watch it at any time.
You can create highly polished content. You can take the time to edit your pre-recorded webinar, ensuring that it is professional and error-free.
You have more control over the delivery of your content. When you record a webinar, you can retake sections if you make a mistake or want to deliver the content differently.
Pre-recorded webinars are cost-effective. There's no need to pay for other equipment or hire a venue. You can record your webinar from the comfort of your own home.
If you're looking for an engaging and effective way to deliver content, then a pre-recorded webinar could be the perfect solution for you.
Factors to Consider When Choosing Webinar Platform
Choosing the software can be a daunting task. There are factors to consider, and it's hard to know where to start.
To help narrow it down, here are key factors to consider when choosing the best webinar software platforms:
1. Ease of Use
How easy is the webinar tool to set up and use?
If you're not tech-savvy, you'll want something relatively straightforward and easy to understand. On the other hand, if you are more comfortable with technology, you may be able to manage a more complex system.
2. Webinar Features
While there are more aspects to consider when planning a webinar, choosing the right software is the most important one. After all, the software will determine how you deliver your content and how your audience interacts with it.
Here are features you can expect from webinar platforms:
Recording and playback: This ensures that your webinar looks and sounds great, no matter where your viewers are watching from.
Automatic transcription: This is perfect for viewers who prefer to read along with the audio or for those who speak a different language and need subtitles.
Live chat: This allows viewers to interact with each other and with you in real-time, making the experience more engaging and interactive.
Polls and surveys: These help you to gather feedback from your audience and gauge their understanding of the material.
Email marketing integrations: This makes it easy to promote your webinar to your list and get people signed up.
Screen sharing: Share your desktop screen with your audience so they can see what you're talking about in real-time.
PowerPoint integration: It is seamlessly integrating PowerPoint slides into your webinar presentation.
With automated webinars, you have the freedom to create an engaging and informative experience for your audience that is tailored to their needs. So take advantage of all that online events have to offer.
3. Price
How much does the software cost? This is often one of the factors when choosing webinar tools.
The price of software can vary depending on a number of factors. That said, there are a few general pricing models that most webinar providers use.
The first is a subscription model, where you pay a monthly or annual fee to access the software and get unlimited webinars.
The second is a pay-per-event model, where you only pay to host webinars.
Lastly, some providers offer free plans with limited features, which can be a great option if you're just starting webinars.
It depends on your needs and budget. Just be sure to compare pricing between different providers to get the best deal.
4. Customer Support
If something goes wrong during your webinar, will customer support be available to help?
This is an important consideration, especially if you're not confident in your own technical skills. After all, even the best software can have glitches, and when those happen, you want to be able to reach out to someone who can help.
Fortunately, plenty of webinar software platform providers offer top-notch customer support. That way, no matter what time you're in or what time of day, someone will be available to help you resolve your issue.
Make the Most of Your Online Presentations
So, there you have it! The basics on how to pick the best webinar software for pre-recorded or on-demand webinars. Keep in mind that this guide is just that- a starting point.
As you become more familiar with creating and delivering presentations online, feel free to experiment and find what works best for your presentation and audience. And above all else, enjoy it. After all, if you're not enjoying yourself, your audience will pick up on it.