Seven Effective Benefits of Smart Parcel Lockers
Business Slash, 4 months ago
4 min

read
108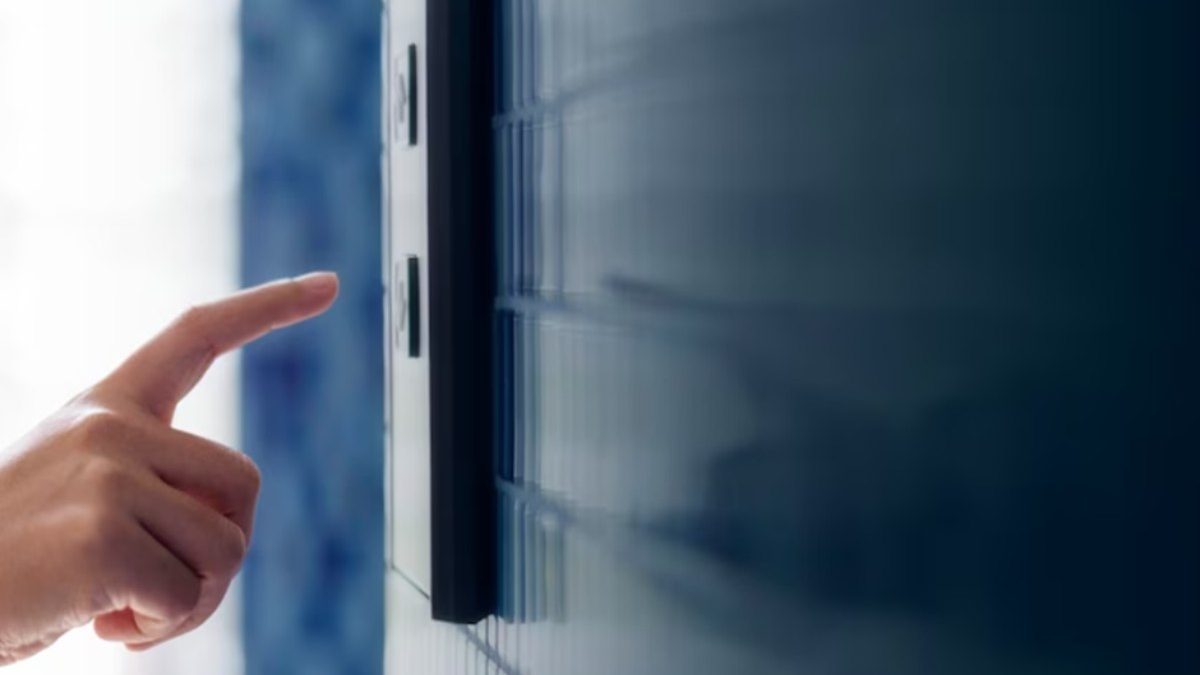 Over the past decade, the world around us has digitized a lot. There is a revolution in everything ranging from personal lives to workplaces. One cannot find a single aspect of life that may not have been touched by technology.
While millions of people and businesses worldwide benefit from the wonders of technology, it is always recommended to stay in line with new technological advances, such as smart parcel lockers, to make your day-to-day life easier.
Here are some of the most effective benefits of using smart parcel lockers.
1. Improved Security
Smart lockers have made lives easier for individuals and businesses everywhere. After all, security matters so much for everyone nowadays. A delivered parcel locker can open a gateway to the added security of your package.
We all know at least someone who has had packages stolen from the porch. It can be a very frustrating experience. However, you can forget about these headaches with a smart parcel locker. These lockers come with hardware and software security. Hence, you can have peace of mind.
2. Carefree Access
It can be a hassle to communicate with the delivery company and decide a suitable time for a package. Even if everything is managed, a lot cannot be done if someone takes off with your package.
As opposed to general delivery services, smart lockers give you the freedom of being carefree. You do not have to wait for the delivery person by the door. Instead, you can retrieve your package whenever you want without any worry.
The smart lockers keep your packages secure for as long as you want. Whether you are out for work or on vacation, you do not have to worry about rushing back home. Of course, your locker cannot be accessed by anyone else without a valid code.
3. Collect Real-time Data
Smart lockers have made getting insights easier than ever before. That is why millions of businesses worldwide are using smart lockers to streamline their mailrooms, enhance shipping operations, and make the supply and demand chain more effective.
You can see all the statistics of your smart locker with just one click. This way, you can make more informed decisions and make changes to your strategies if needed. In addition, you can also maintain your schedules more effectively.
4. Stay Away from Germs
The recent pandemic has taught everyone a lot about cleanliness and hygiene. Of course, now most people have a better understanding of how germs can be transmitted from one place to another. That is one of many reasons that everyone prefers contact-free deliveries.
This way, you do not have to worry about getting in touch with someone in-person to receive your order. Therefore, you can feel more secure in the comfort of your home and freely disinfect your packages before accessing them.
5. Add More Productivity
Businesses worldwide are always looking for ways to add more efficiency and productivity to their business. Of course, it means that most businesses are on the hunt for ways to cut down on administrative tasks in the long run.
That is why businesses love the idea of smart lockers. These lockers can be a big step towards introducing automation to your business. You can enjoy more relaxation on administrative tasks such as tracking, maintenance, and security issues.
While all administrative tasks related to your packages are automated by smart lockers, your employees can focus on more important things, such as ways to grow your business, building a strong brand identity, and much more.
6. Better Asset Management
Smart lockers are not only useful for receiving packages. They are being used in organizations and firms as a reliable solution for asset management. Smart locker allows you to track assets. Hence, they make asset management easier and safer.
For example, it can be hard for companies to send devices and important tangible data to remote employees due to security concerns. However, smart lockers make it easier for businesses everywhere to track and manage their valued assets.
In addition, smart lockers are also equipped with photo-capture functions and cloud-based video surveillance. This way, you can feel more comfortable about managing your assets and tracking them even when they are not in your hand.
7. Experience Efficiency
Whether an individual or an organization, efficiency always comes first. It is an ideal way of putting your matters in order to get things done. Of course, it can be impossible to get the best of things and resources, especially when time is limited.
Smart lockers add a lot of efficiency in life, especially for businesses. These lockers can take over the major tardy tasks and bring convenience to the daily life of business employees. Hence, you can enjoy more comfort and be sure about a better employee retention rate.
Related posts