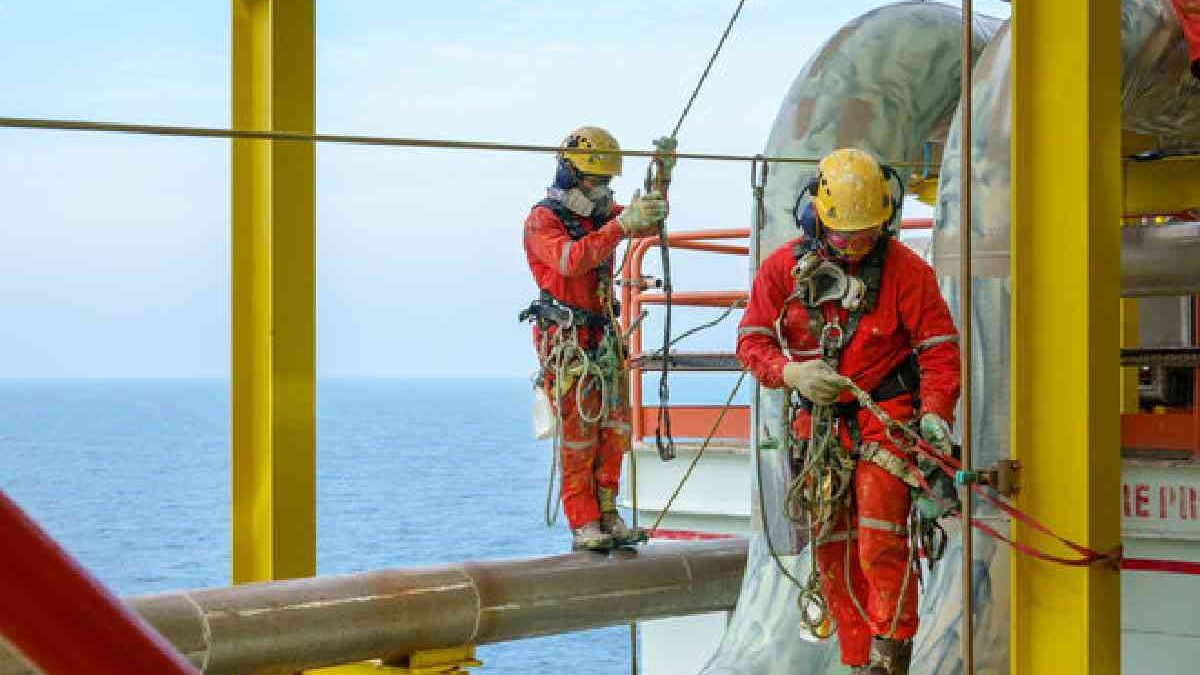 In today's interconnected world, offshore work is a common career choice for many individuals. Whether it's in the oil and gas industry, maritime, or even information technology, offshore workers often find themselves facing unique challenges when it comes to securing life insurance. Life insurance is a crucial financial safety net, providing peace of mind and financial security for one's loved ones. So, the question arises: Can offshore workers secure life insurance? Let's delve into the intricacies of this topic.
The Nature of Offshore Work
Offshore work is known for its demanding conditions, extended periods away from home, and sometimes hazardous environments. This unique career choice can raise red flags for life insurance underwriters, leading to scepticism about insurability. The life insurance industry assesses risk based on several factors, including occupation, health, and lifestyle. Offshore work can often be considered a high-risk occupation due to its inherent dangers and the uncertainties that come with it.
Challenges for Offshore Workers
Offshore workers often face several hurdles when seeking life insurance. Some of the key challenges include:
High-Risk Occupation: The hazardous nature of offshore work can deter insurance companies from offering coverage or may result in higher premiums.
Absence from Home: Extended periods away from home can make it difficult to complete a traditional life insurance application process, which often involves medical exams and interviews.
Limited Access to Insurance Providers: Depending on your location and the specific nature of your offshore work, access to insurance providers may be limited, further complicating the process.
Securing Life Insurance as an Offshore Worker
While offshore workers may encounter obstacles when seeking life insurance, it's not impossible to secure coverage. Here are some tips and strategies to help them navigate the process:
Shop Around: Not all insurance providers view offshore work in the same way. Shop around and compare quotes from different insurers to find the one that best suits your needs and budget.
Seek Specialised Insurers: Some insurance companies specialise in providing coverage to high-risk occupations, including offshore workers. They may have a better understanding of the unique challenges you face and offer more favourable terms.
Choose the Right Type of Coverage: Consider term life insurance, which provides coverage for a specific period, as it may be more affordable than whole life insurance. Term life insurance can provide the protection your family needs during the years you're actively working offshore.
Maintain Good Health: Take steps to maintain good health, which can help you qualify for better rates. Regular exercise, a balanced diet, and avoiding tobacco and excessive alcohol use can all contribute to a healthier lifestyle.
Consult with a Broker: An insurance broker can help you navigate the complexities of securing offshore workers' life insurance. They can connect you with insurance providers that are more likely to offer favourable terms.
Disclose All Relevant Information: It's essential to be transparent and honest about your offshore work and any potential risks associated with it during the application process. Failing to do so could result in a denied claim in the future.
In conclusion, while securing life insurance for oil rig workers can be challenging, it is not impossible. With careful research, the right approach, and potentially the assistance of an insurance broker, offshore workers can find suitable coverage to protect their loved ones financially. Life insurance provides a vital safety net, ensuring that even in the face of high-risk occupations, families can have peace of mind and financial security.