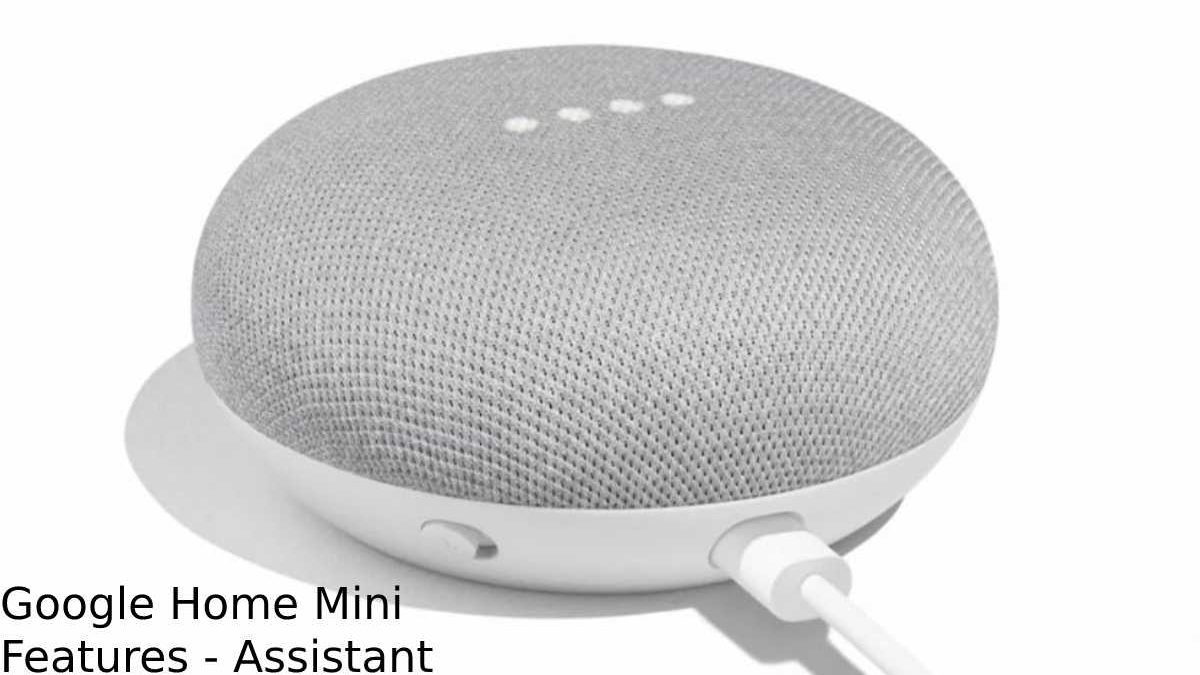 Google Home Mini Features
It is an intelligent speaker that serves as a central station for the Google home mini features.
We can manage the accounts and other devices linked to it through the Google Home application that we download to our mobile or tablet.
The device consists of a 40mm speaker that emits 360º and reproduces many different sound formats apart from the most common ones, such as Vorbis, WAV (LPCM).
Also, we can find two medium-range microphones to capture our voice and connection via WiFi and Bluetooth.
What is the Google Home Mini for?
As we mentioned earlier, the Google Home Mini is an intelligent speaker that serves as Google Assistant's home.
We need to download the Google Home application from the Play Store and install it on our smartphone or tablet with our Google account when we purchase it.
We must differentiate between the functions of Google Home Mini and those that are possible through third-party software.
Assistant Functions
Putting it that way is wrong, given that the functions are those of the Assistant, not the Google Home Mini itself.
The list of what can be completed with the Assistant seems to have no limits, and the application also receives constant software updates to optimize its performance.
The best thing about this part is not only what it can do. We can set timers, alarms, music, news, translations, make calculations, request traffic information in our city, and similar actions. It gets better the more we use it.
Physically, Google Home Mini only has the button to mute the microphones locatable. Still, apart from it, we can touch the upper surface to lower or raise the volume, pause playback, or similar actions.
Finally, hidden behind the fabric mesh, we can see four white LEDs that act as a warning light and inform us about the speaker's status.
Wizard-linked functions
In addition to the many additional possibilities to the actions that the Assistant can perform by itself, we can also play a series on Netflix or put music on the Google Home Mini linked to our Spotify or YouTube Music account.
The question comes in two facets: on the one hand, we have the external devices with which Google Home is compatible, exceeding 10,000, including smart bulbs, speakers, cameras, televisions, or blinds.
This section of home automation does not stop growing.
In conclusion
Google Home Mini brings many valuable functions that directly intend to make life easier for the user.
This device, designed for an office or home environment, uses Google Assistant to meet our demands and why we cannot explain one without the other.
The Assistant can work without Google Home Mini, but the speaker needs the Assistant (the application) to work correctly and an internet connection.
Also Read: How to Screen Record on Mac? – Use QuickTime Player, Shift Command, and More