How Does a Minibus Help with Education
Business Slash, 10 months ago
3 min

read
193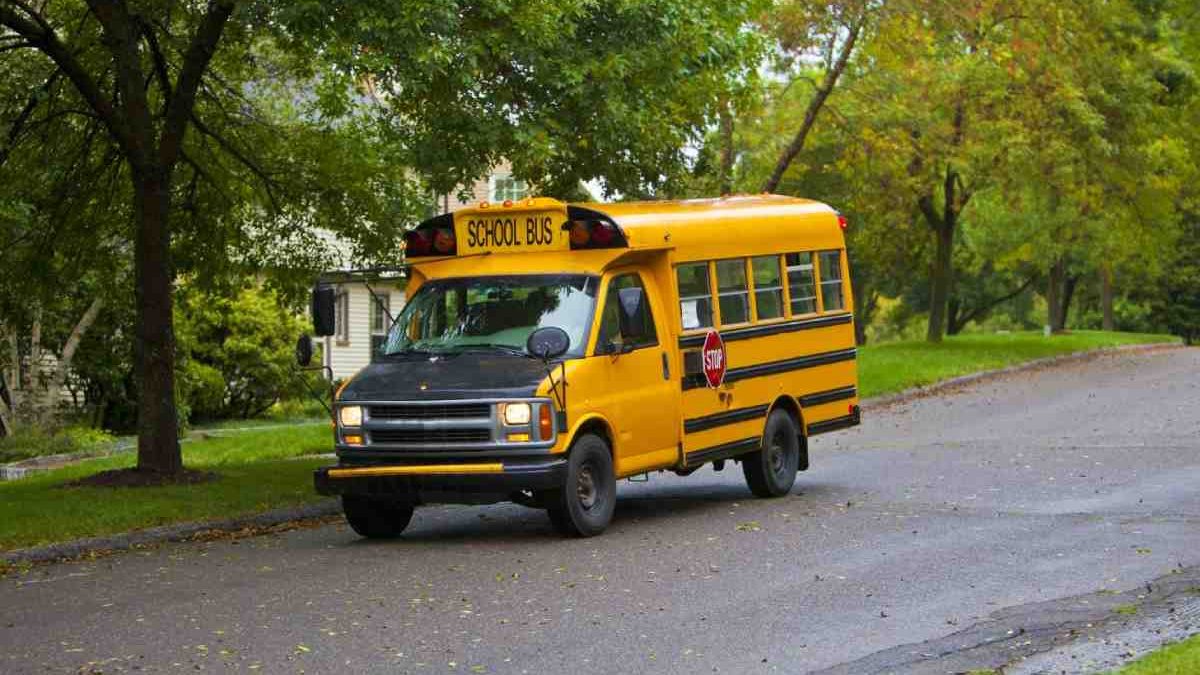 A school minibus can provide children of all ages with improved access to outdoor pursuits, educational experiences, sporting events, and much more. As running an institution costs a significant sum, it makes sense you will want to learn about the benefits a minibus could bring to your school, its children, and educational outcomes.
So, how does a minibus help with education? Keep reading to find out.
Opportunities to Learn in a New Setting
A minibus will allow students to take a break from the classroom and learn in a new environment.
While some children might thrive listening to teachers at a desk and reading textbooks, others might absorb information in more engaging settings with visuals, such as museums, galleries, and science centers.
Owning a minibus will allow children to learn in a different way, which could trigger a passion for a subject and support their education, and all by simply leaving the classroom.
Cut the Cost of Field Trips
Field trips can cost schools a considerable sum throughout the year. Yet, hiring a minibus as and when the institution needs it will drain the school's budget. Rather than spending a substantial amount of money, reach out to The Minibus Centre to purchase, rent, or lease a minibus.
Leasing packages and short-term and long-term rental options could help your school cut costs without compromising safety, fun, or educational experiences.
Greater Access to Sports
Access to sports is essential for every child's development, as playing and experiencing sports can improve students' social, communication, and teamwork skills, to name a few benefits.
A minibus will allow a school sports team to attend competitive matches with other local or national teams. As a result, students will understand the value of leadership, teamwork, and clear communication, and the skills will serve them well throughout their lives.
What's more, they will have an opportunity to meet new people, share interests with like-minded students, and overcome new challenges.
Fun Yet Educational Experiences
Field trips in a school's minibus are bound to be exciting for students of every age.
Rather than spending each day inside a classroom, they can enjoy more fun yet educational experiences outside the school, such as:
Coastal and woodland explorations
Sporting activities
Trips to museums, galleries, and theaters
Visits to historic landmarks
Students are more likely to engage with interactive experiences, visuals, and interesting information during a field trip or multi-day break with the school.
The more fun they experience, the more likely a field trip will remain in their minds.
As a result, it could help students to retain information, develop a greater interest in a subject, and pass a test with flying colors.
Conclusion
A dependable minibus can benefit a school in many ways. It will provide children with a change of scenery, increase their passion for a subject, and improve their access to competitive sporting events, museums, galleries, natural landmarks, historical sites, and much more.
Also, many minibus designs and leasing or rental packages are available to match almost every school's needs and budget.
Related posts