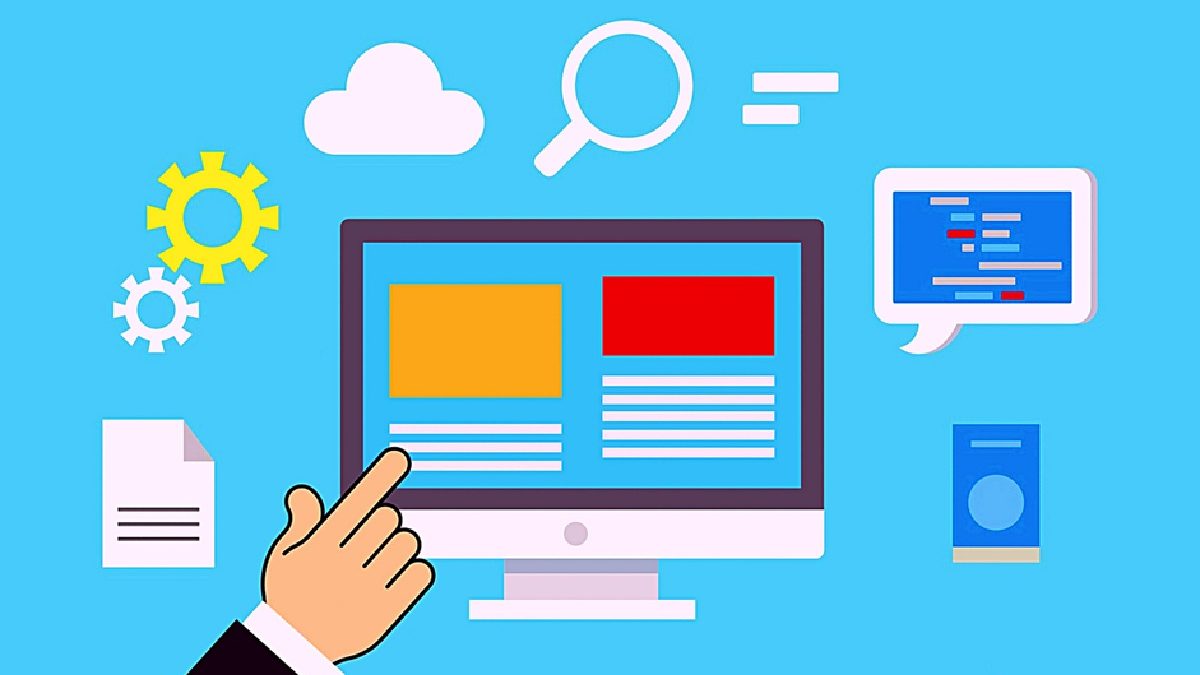 Organizations across all industries strive to build lasting relationships with their business partners and clients by providing more personalized products and services. It is our top priority to stay relevant in today's competitive marketplace.
Fortunately, it is achievable. Brands leverage call center integration for oracle and other potent technologies to maximize consumer satisfaction and modernize their service operations. They can accommodate your organization's growing demands and needs.
Let us get into it, shall we?
The Top 6 Benefits And Key Features Of The Oracle Integration Cloud Service
In order for businesses to thrive, they must consider getting a platform designed to deliver superior customer affairs across multiple channels. Most companies vouch for Oracle as it provides a secure and complete integration solution.
Further, Oracle simplifies connectivity between multiple applications. Let us talk more about its features and benefits below.
Oracle has omnichannel support.
Who does not want to have a seamless and unified experience? The good thing is an Oracle client can engage with businesses via their preferred platform or channel. It does not matter whether you prefer to chat, email, or use other social media portals.
Given its omnipresence, customers can get more personalized assistance, mainly because they choose the communication method independently. It also makes way for the seamless switching of channels without changing or losing context.
The omnichannel support from Oracle saves you time, effort, and funds and can also improve workforce performance and enhance metrics and some of your company's key performance indicators (KPIs).
Oracle has intelligent prioritization.
This cloud service utilizes customer information to hook them to appropriate departments. For instance, Oracle considers your purchase history and previous interactions. Aside from that, the data can help Oracle deliver more personalized offers to patrons.
Also, the system may suggest relevant services and products that align with your preferences. This increased cross-selling opportunities.
Oracle provides comprehensive analytics and reports.
The Oracle Integration Cloud Service allows brands to track their key performance metrics. On top of that, it helps them identify trends while supplying valuable insights into consumer behavior.
This continually enhances customer experience as the approach enables a company to make more solid and informed decisions and refine its marketing strategies.
Oracle has a centralized database.
As your organization expands, customer demands and interactions will also increase. With the Oracle Service Cloud's centralized database, you can quickly access and store customer data in one place.
This can help you retrieve relevant client information that guarantees that you will provide them with targeted support and a personalized problem solution. It is a unique opportunity to reach prospects with a reliable brand voice.
Oracle is capable of workflow automation.
It can be exhausting and overwhelming when routine tasks and processes begin to increase rapidly. But with a powerful tool like Oracle Service Cloud Integration, you can relax for a bit. 
Oracle can handle repetitive tasks such as status updates, checking notifications, and routing tickets. With that, your agents can concentrate more on other customer interactions. It is like hitting more birds with a single rock.
Oracle offers instant connectivity
Since we live in a digital age, modern consumers expect instant connection on the social media platforms they use to talk with companies. The Oracle widens the scope for customer engagements. They leverage and focus on live chats and in-app chats to cater to almost all online customers. 
Companies can also invest in Oracle Computer Telephony Integration. This time, an Oracle telephony integration can reduce expenditures from accurate call routing. Also, by adding the call center functions with Oracle Service Cloud Integration, brands can deliver customers a more seamless and cooperative experience in terms of digital and voice channels.
Moreover, Oracle call center integration triggers a follow-up call or sends a targeted email, ensuring all customer issues get resolved. It can distribute voice interactions fairly among call center agents to maximize work efficiency. 
Frequently Asked Questions (FAQs)
The call center integration with Oracle can be complex. That is why we curated a FAQ section for this article to answer your queries regarding Oracle integration for call centers. Read on to know more!
1. How can Oracle Integration for Contact Centers help organizations?
Integrating call center operations and the powers of Oracle can revolutionize your business by providing superior non-traditional services. Further, it reduces agent workload and minimizes response times. This results in optimized resource utilization.
It can deliver more accurate and consistent client resolutions while providing suggestions based on your business' best practices. Also, it empowers the call center agents with the following:
With top-notch call interaction routing

Save call loves automatically

Can make rich call handling from within one Oracle desktop
2. Does the Oracle Contact Center Integration work with businesses of all sizes and types?
Absolutely! The Oracle Integration Cloud Service can handle different business service types and processes. It also caters to multiple platforms, meaning Oracle's flexibility and scalability is appropriate for the operational requirements of contact centers.
On top of that, you will not have to worry whether you are dealing with a traditional channel or an updated one. The Oracle Call Center Integration can reach out to all kinds of customers. It can allow them to choose their preferred online medium — where they feel convenient and comfortable. 
3. What are the benefits of getting an Oracle Call Center Connector?
This particular connector is vital to linking the Oracle Customer Service Integration Cloud to the contact center platform. In addition, the connector enables data exchange in real-time synchronization between Oracle Service Cloud CRM and the contact center system.
Here are the other benefits of the Oracle Call Center Connectors:
The connector is flexible enough to map contact center information fields.

You can customize it to meet your brand's specific requirements.

It eliminates the demand for switching across systems.

It improves the business' overall productivity while reducing agent efforts.

Agents can use the connector to access real-time customer data to make more effective interactions.
Conclusion
We all want to make numbers and noise in our chosen business industry. But those heights come with more significant responsibilities. The demand for your products and services will grow instantly and constantly.
This is where you need to invest in the right tools and seek appropriate support. And Oracle Service Cloud can help you with that. It is a consumer service solution with numerous functionalities and features to help you manage and improve customer interactions