The benefits of using portable buildings for business
Business Slash, 4 months ago
6 min

read
118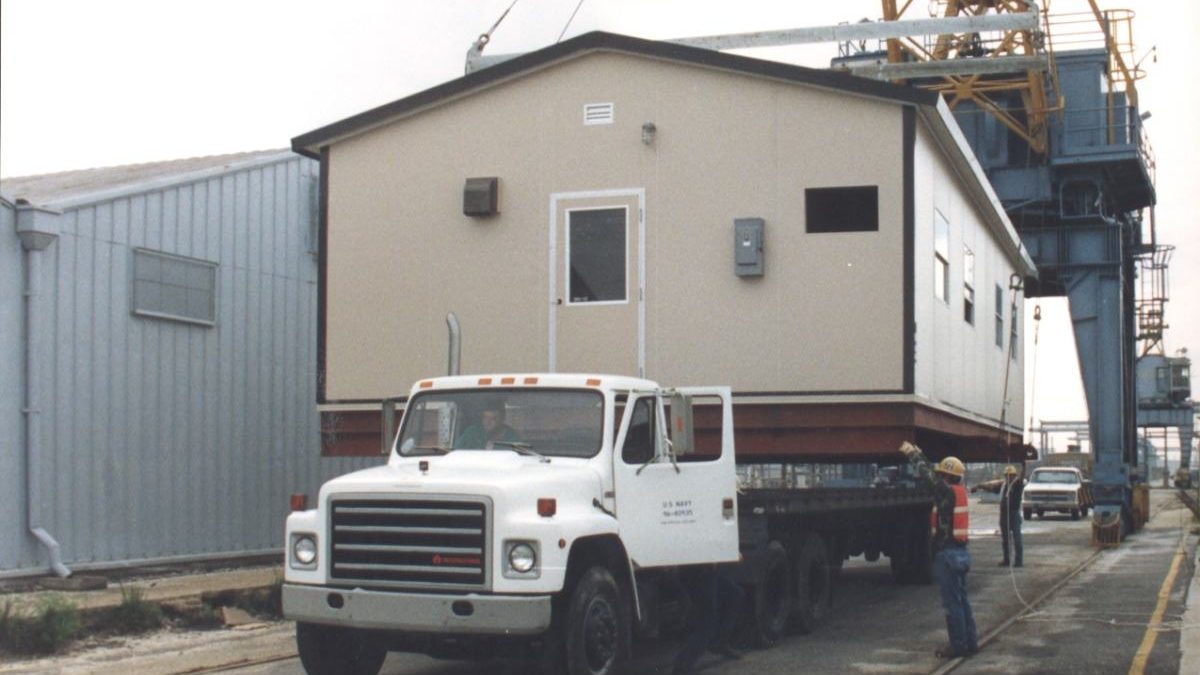 Prefabricated constructions, also referred to as portable cabins or modular buildings, offer advantages to businesses of all sizes. They are easily transportable and economical, making them an excellent solution for commercial purposes. In addition, portable buildings provide a quick and cost-effective way of expanding or temporarily increasing site capacity. Companies across different industries now opt for them over traditional construction due to their numerous benefits. They make an ideal choice when you need additional space quickly.
Explore the numerous benefits of utilising portable buildings and find out how they can add value to your business right away.
Flexibility
Portable buildings are a great advantage for businesses of any size, as they can be moved and rearranged to fit changing requirements. In addition, these structures are ideal for both temporary and long-term solutions, making them an extremely versatile choice. This allows businesses to choose how their building will be utilised and where it is situated without taking on any burdensome long-term commitments.
Save money
Portable buildings are economical for those looking to build on their property. They are designed and manufactured in a factory, then transported to your site, where they are easily assembled. This not only helps you save money, but it also significantly reduces the construction time. In addition, by using them, businesses can efficiently reduce costs associated with production and installation without compromising the quality of the end product. This can result in significant savings that are beneficial for any business.
Quick installation
Portable buildings have quickly risen to fame for their speedy installation process. It can be done on your premises at a fraction of the time it takes to construct a building from scratch. Portable buildings can be erected and used in days or weeks compared to traditional construction. This makes the process of setting up your business smoother and quicker, so you can start your operations without any unnecessary delays.
Customisable design
Our portable buildings are tailored to meet the individual requirements of your business, designed and customised accordingly. Companies can now customise their space for their unique needs, including offices, lavatories, showers, training areas, promotional spaces, storage places and even a bike hub. This provides freedom to design the building the way you need it. With various layouts and finishes, you can have complete authority over the aesthetics and functionality of the construction. This offers an outstanding opportunity to give your building the desired look and feel.
Environmentally friendly
Companies strive to be more eco-friendly; one way to do that is by turning to portable buildings. These buildings are much more sustainable than typical construction, making it easier for businesses to reduce their environmental impact. They are created with eco-friendly and energy-efficient materials in a specialised plant and then quickly installed by requiring few workers and vehicles. This way, they stand out as sustainable solutions. One of the most eco-friendly features of this building is its ability to be modified, relocated, or removed easily at a later time.
Minimal disruption
Portable buildings make it easy to construct on-site without causing too much disturbance to the environment, allowing your business to continue running smoothly during construction. In addition, installing the system requires minimal vehicles, dust, noise, mess and labour –making the setup process quite efficient and relaxed.
What are the applications of portable buildings?
Portable buildings are versatile and can be used for many applications across multiple industries. Some of the most common ways these modular structures are being applied include:
Office space: Portable buildings offer a great way to set up temporary or permanent offices for businesses such as construction sites, sales offices and remote offices. They are portable, easy to install and allow you to save both time and money.
Retail space: modular buildings  are an excellent option for creating retail space for businesses like pop-up shops, seasonal stores and outdoor markets. Not only are they easy to construct, but they also provide flexibility that makes them ideal for temporary or changing needs.
Education facilities: Portable cabins are an excellent solution for schools, universities, and other educational institutes needing to build classrooms, libraries, or administration buildings. They can serve as a reliable and affordable alternative for nurseries too.
Healthcare facilities: Portable buildings are a great option for setting up medical clinics, dental offices, vaccination hubs and emergency care centres. They offer flexibility in size and location while still providing the comfort and quality of an established building.
Accommodation: Modular buildings are a very efficient and cost-effective way to provide temporary or permanent housing for various purposes – such as accommodating workers or giving emergency shelter in times of disaster.
Industrial facilities: If you're looking for a flexible and cost-effective solution for your workspace needs, portable cabins are ideal. They work well as offices, storage units or even manufacturing workshops.
Events and hospitality: Portable buildings are great for creating temporary event or hospitality spaces, including ticket booths, concession stands, and VIP lounges. They provide a convenient and easy solution that suits all your needs.
Government and military: Modular buildings offer an ideal solution for government and military sectors, including offices, barracks and warehouses. They provide a cost-effective and efficient option for many projects.
How to sell an unwanted portable cabin
Moreover, by reselling your portable building once you no longer need it, you can make the most of your investment and conserve resources. This makes it an incredibly cost-effective and eco-friendly option. If you have a portable cabin that you need to sell due to a lack of space or want to upgrade, we are actively looking for reliable options with top-notch quality. Please let us know your requirements, as this can help improve your cash flow immensely.
We are the perfect choice if you're relocating your business or getting rid of an unwanted modular building. We specialise in buying all types of used portable buildings and guarantee to provide you with a great deal. Plus, we remove it from your property safely and efficiently.
Investing in a portable building gives you the peace of mind of knowing that it will be repurposed, as opposed to demolished, like many traditional buildings. In addition, it is a much more sustainable and environmentally friendly solution.
Here's how it works:
We visit your site and inspect the portable cabin free of charge.
Following the assessment, we provide you with a no-commitment purchase offer.
We offer an all-encompassing health and safety building dismantling plan to ensure the cabin is safely removed from your property. This plan provides a detailed explanation of the step-by-step process.
To proceed with the removal project, we will require a deposit upon acceptance of the offer.
We can arrange a date to take away the portable cabin that fits your availability and what you prefer.
All payments must be completed before your building can be removed safely and efficiently by our experienced professionals.
Ask us about portable cabins
Contact the team at Portable Building Sales today if you need a portable building solution for your organisation – no matter what industry you operate in! Call us on 01482 656590 or fill out our contact form, and we'll discuss how we can provide the most suitable buildings for your needs.
Related posts