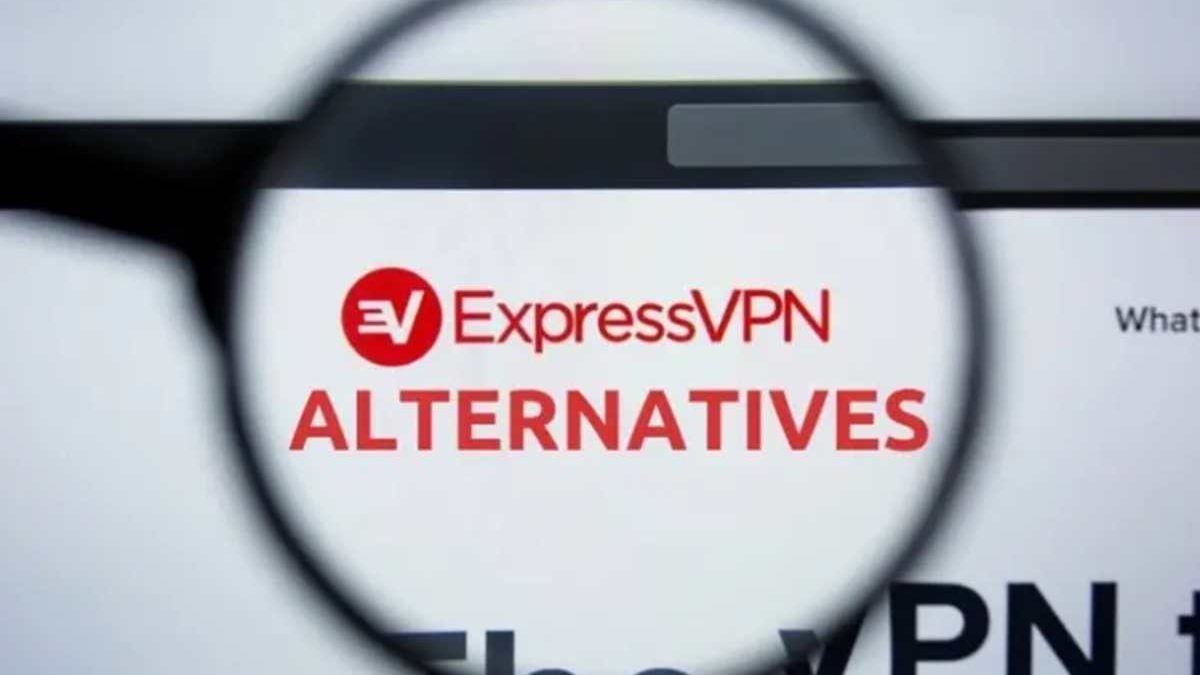 One of the biggest names in the VPN industry is ExpressVPN. It has become so popular that everyone knows it. 
But for all its upsides, there are some downsides too, such as a high-end price point and issues with speed relative to other competitive VPNs in the market. 
So, if you're looking for a better alternative to ExpressVPN but don't really know where to begin, don't worry. A renowned and reputable VPN reviewer service,  VPNRanks has got you.
We've curated a list of the ten best alternatives to ExpressVPN in the market that keep things simple while providing a great private browsing experience.
The Top 10 Alternatives to ExpressVPN:
Before we begin, there are numerous factors that you need to take into consideration before choosing a VPN.
5 Factors To Focus On When Choosing The Right VPN
   

Speed/Unlimited Bandwidth
The faster a VPN is, the better. That makes sense. But you also have to look out for unlimited bandwidth as it prevents throttling.
The more servers a VPN has and the more locations it's available in, the more versatile that VPN is considered.
Does it have military standard encryption? Does it have a kill switch? These features can be found in any VPN worth its salt.
Not everyone can afford the high-end price point that ExpressVPN requires. That's why you have to have cheaper alternatives.
A good and always available customer support department should always be there to help you with technical difficulties.
Here Are Our Top 10 ExpressVPN Alternatives:
1. CyberGhost
With almost 3000 servers in around 59 countries all over the globe, CyberGhost is a solid alternative to ExpressVPN. It has extensive security and privacy features and a friendly user interface. Here's why you should choose CyberGhost over ExpressVPN:
   

An extremely secure VPN that you can connect easily to public WiFi.

Offers up to seven simultaneous connections, which is two more than ExpressVPN.

While most VPNs offer a 3-day money-back guarantee, it offers a 45-day money-back guarantee.
2. NordVPN
NordVPN is a robust, secure, and elegant alternative to ExpressVPN. It has over 4800 servers in around 60 countries. 
In addition, it provides brilliant security features such as DoubleVPN and CyberSec. Here's why you should choose NordVPN over ExpressVPN:
O

ffers CyberSec, which is a proprietary feature that blocks popups and other malicious ads.

   

Up to six simultaneous connections are offered.

   

Has a strict and test no-logs policy that it doesn't compromise on.
3. ZenMate
If you want a VPN for casual browsing, then ZenMate should be your choice. It is perfect for the average internet user, and the app is quite clean and simple. Here's why you should choose ZenMate over ExpressVPN:
   

Can unblock sites in just two clicks.

   

Offers a 7-day free trial along with a 2-week money-back guarantee.

   

Used reliably by over 45 million users.
4. Cisco AnyConnect
Brought to you by Cisco, the global computer networking company, Cisco AnyConnect is an always-on VPN solution that is designed for large-scale organizational deployment.
It provides perfectly secure end-to-end encryption and many incredible security features, such as the proprietary Network Visibility Module (NVM) to enhance network performance. Here's why you should choose Cisco AnyConnect over ExpressVPN:
   

Perfect for enterprise-wide/organizational deployment.

   

Provides robust security against malware, viruses, and other online threats.

   

Full of features and functionalities perfect for power users.
5. Hide.me
Operating on a dynamic VPN network, Hide.me offers Gigabit support and has servers in over 34 countries, including 150 dedicated Gigabit servers. Here's why you should choose Hide.me over ExpressVPN: 
   

Offers high-speed connections.

Supports protocols such as SSTP, OpenVPN, IPsec, L2TP, PPTP, and SoftEther.

   

Its free plan isn't too limited like other VPNs.
6.
Perimeter 81
Perimeter 81 is another great option for enterprise-wide deployment. It operates its VPN network through the cloud, which is unique on this list, and that removes the need for the installation of hardware and other purchases. Here's why you should choose Perimeter 81 over ExpressVPN: 
   

User-friendly interface that makes it easy for you to configure the cloud VPN.

   

Unlimited bandwidth allows you to connect with as many employees as you want remotely.

   

Can be scaled to all enterprise sizes, from SMBs to large conglomerates.
7. Norton WiFi Privacy
Norton WiFi privacy is perfect for storing private information such as bank details and passwords, as it offers bank-grade encryption. It also has a strict no-logs policy that keeps you completely anonymous. Here's why you should choose Norton WiFi Privacy over ExpressVPN.
   

Its quality is assured by its backing from the Norton security framework.

   

It's capable of unlocking just about any streaming site.

   

Has a strong privacy policy, including a clear no-logs policy.
8. Avast SecureLine
It's an easy-to-use and secure VPN that supports P2P network traffic, allowing you to torrent. Here's why you should choose Avast SecureLine over ExpressVPN:
   

Has one of the lowest price points you will find for a VPN.

   

It's based on OpenVPN and OpenSSL, which are highly transparent protocols.

   

Based on open-source technology.
9. Avira Phantom VPN Pro
This VPN focuses on security and simplicity. It has a simple, easy-to-use application with robust security features, such as military-grade encryption. Here's why you should choose Avira Phantom Pro over ExpressVPN.
   

Avira VPN isn't too intensive and carries a light load that doesn't affect CPU performance.

   

It has a "cancel anytime" policy that you can avail.

   

Offers a free plan that has a max 500MB limit.
10. Butterfly VPN Router
This VPN is based on a router that is the size of a USB. It has three modes: full, intelligent, and Tor. All three modes have brilliant capabilities. Here's why you should choose Butterfly VPN Router over ExpressVPN.
   

Allows up to 10 simultaneous devices to connect.

   

Comes in a portable size for use on the go.

   

Blocks popups and other advertisements.
Conclusion
So, here is a comprehensive alternative list to ExpressVPN. Any one of the names on this list will provide excellent service and security. Now, you can browse freely and without any worries.