Unique Ways to Partake in Bring Your Family to Work Day
Business Slash, 2 months ago
3 min

read
49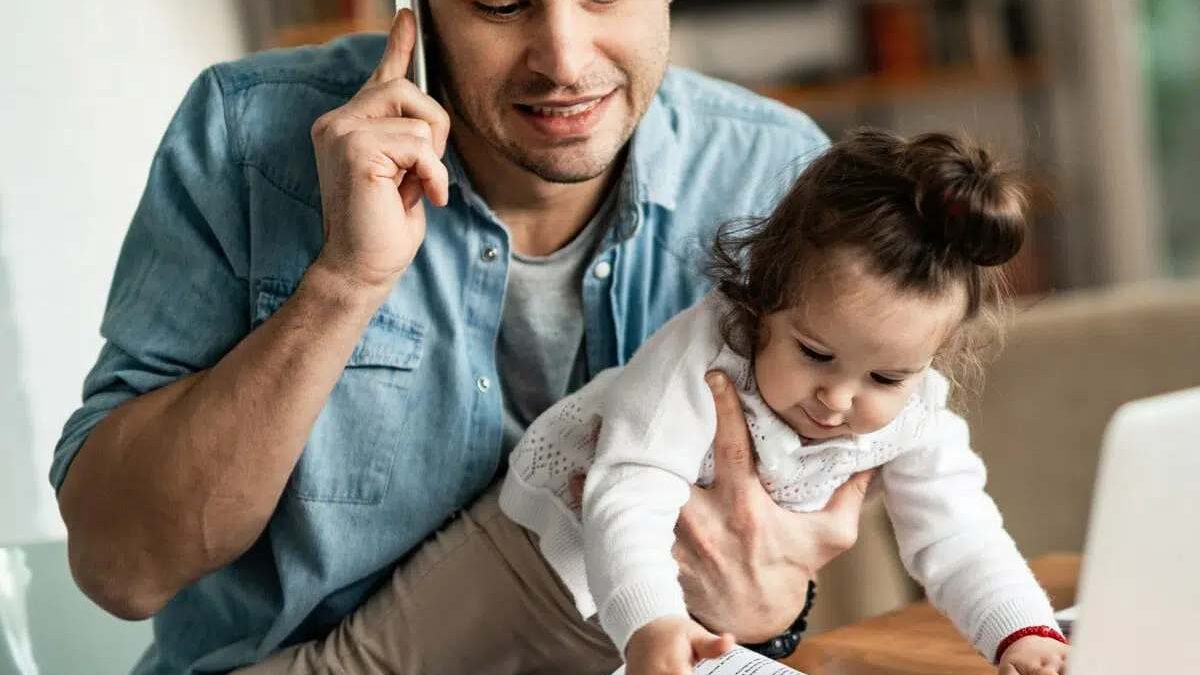 "Bring Your Family to Work Day" is an annual event that fosters stronger bonds between employees and their loved ones. It's an opportunity for family members to get a glimpse into their significant other's work environment and an excellent chance for children to learn about different career paths. While the traditional approach involves office tours and presentations, there are countless creative and unique ways to celebrate this day that can leave a lasting impact on everyone involved. Let's explore some innovative ways to make "Bring Your Family to Work Day" an extraordinary experience.
Interactive Job Stations
Transform the workplace into an interactive wonderland by setting up job stations that represent various departments. Allow family members to engage in fun, educational activities related to each role. For example, at the marketing station, kids can design their own posters, while at the engineering station, they can participate in simple building challenges. This hands-on approach will not only be enjoyable but will also inspire children to explore future career possibilities.
Family-Friendly Workshops
Host family-friendly workshops that promote teamwork and creativity. Consider organizing craft sessions, cooking classes, or even a mini-science fair. These activities not only promote family bonding but also provide an opportunity for employees to showcase their hidden talents.
Celebrate Outside of the Office
Celebrating "Bring Your Family to Work Day" outside of the office can add an exciting and adventurous twist to the event. A visit to a family-friendly aquarium can be an educational and awe-inspiring experience for both kids and adults. Theme parks are a great way to show appreciation for your employees and their families while ensuring there are smiles all around. Arcades can provide a nostalgic and entertaining celebration. Not only does this provide a fun environment, but allows for camaraderie and bonding between colleagues and their families.
Employee and Family Talent Show
Unleash the hidden talents within your organization by hosting an employee and family talent show. From singing and dancing to stand-up comedy and magic tricks, this event encourages a lighthearted and fun atmosphere. Talents of all kinds can be celebrated, making it an inclusive and enjoyable experience for everyone involved.
"Bring Your Family to Work" Scavenger Hunt
Organize a scavenger hunt throughout the workplace that involves solving puzzles, completing tasks, and finding hidden clues. This engaging activity fosters teamwork, problem-solving, and communication skills among family members. Consider incorporating company-related facts and trivia to provide an educational twist.
Reverse Mentorship Program
Encourage employees to switch roles for the day with their children. Parents can take on the student's role, attending classes or workshops organized by the children, and vice versa. This "Reverse Mentorship" approach empowers children to share their interests and knowledge with their parents while fostering mutual respect and understanding.
Company-Wide Picnic
Host a company-wide picnic to celebrate the day. Encourage families to bring their favorite dishes for a potluck-style gathering. This informal setting allows for relaxed interactions, and children can play games together, fostering friendships among the extended work family.
Charity and Community Involvement
Use "Bring Your Family to Work Day" as an opportunity to give back to the community. Organize a volunteer event where families can participate together in activities like cleaning a local park, assisting at a food bank, or spending time with senior citizens. Engaging in such activities not only promotes a sense of responsibility but also creates positive memories for the families involved.
"Bring Your Family to Work Day" can be a remarkable occasion that goes beyond the traditional office tour. By incorporating creative and unique activities, employers can foster stronger bonds among employees and their families, inspire the next generation, and create a positive and vibrant work culture. Embrace the unconventional and watch as this day becomes an unforgettable experience for everyone involved.
Related posts