What is UX Design?
Business Slash, 7 months ago
3 min

read
179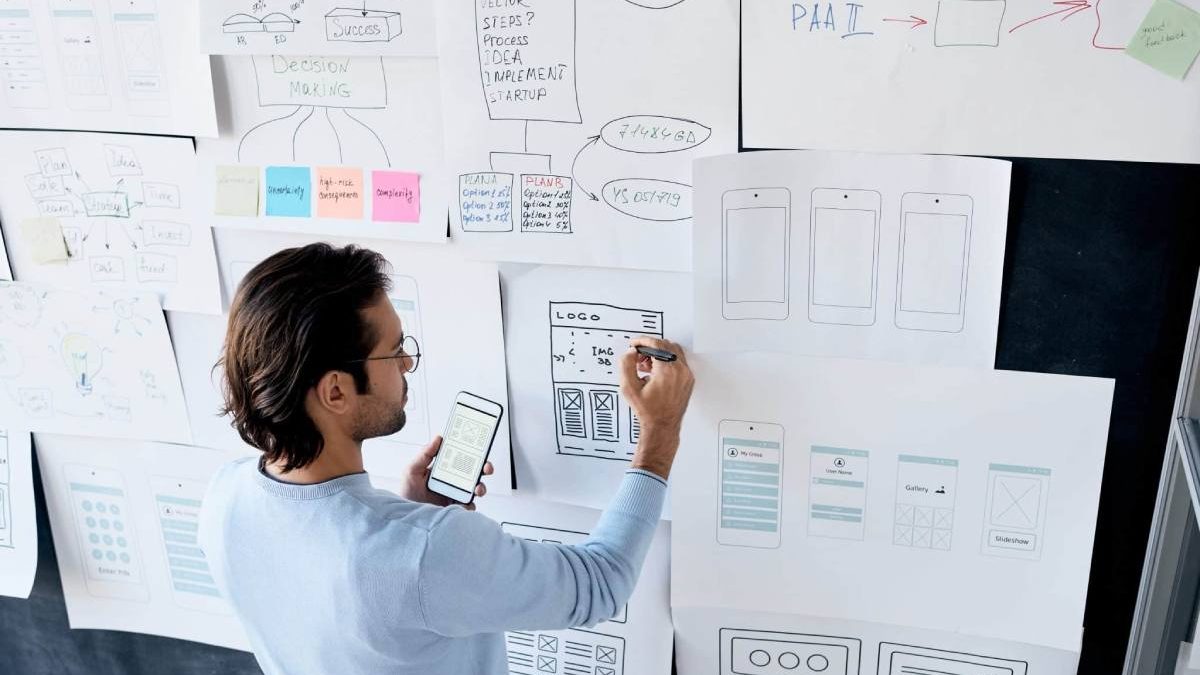 You've probably encountered UX design but are unaware of what it means. Or maybe you are looking to advance your career by being a UX designer and need more details about UX design. Worry less, as this post will cover everything about UX design, from its definition to what you need to become a UX designer. Take a look!
Understanding UX Design
Before you look for UX designers for hire or you advance your career and become one, let's first understand what UX design means. Well, UX design stands for user experience. A short definition of UX design is all the processes that enhance the relationship between a product and the buyer or user.
UX design handles the acquisition and integration of a product and other aspects, such as the product's design, branding, learnability, and usability. The work of the UX designer is to ensure they research the product and understand its users. From there, they ensure the product design meets the user's needs and is learnable.
The goal is to ensure the interface of the particular product sells the brand, is learnable, user-friendly, has good navigation, and all other elements toe up together to bring out the product while satisfying the user and the brand's needs.
Difference Between UX and UI
When talking about UX design, many people confuse it with UI design and think they mean the same thing. Here's the kicker, a UI design focuses on human-computer interaction. The focus is to ensure the developed user interfaces are usable. They ensure the user interface blends with the user experience and expectations.
Unlike UI, UX design goes beyond interface interaction. UX design will focus on user needs, wants, context, etc. That way, the UX designer can empathize with the user to understand their needs. Once they do, they can work with navigation, branding, content, etc., to ensure the user is happy interacting with the final product.
Furthermore, UI design focuses on the interface to ensure the front end is appealing to the eyes. However, UX design is about the people and keeps evolving thanks to customer feedback and industry changes.
The bottom line is that UX is an indispensable part of any product. You create a good user experience through UX, leading to customer retention and more sales.
Best Tips on UX Design
For anyone looking to be a UX designer or to hire one through an agency, such as JayDevs, there are different skills any UX designer should have. These skills are categorized into two.
1.     Hard Skills
The hard skills are those relating to the knowledge required to be a competent UX designer, and they include the following:
Wireframing
Prototyping
Research
Decision Mapping
User flows
Interaction design
Information Architecture
UI Design
Once you equip yourself with these technical skills, you will soon become a UX designer. You can acquire the skills from online courses or become a self-taught UX designer.
2.     Soft Skills
Still, you need skills that let you focus on understanding people. Remember that UX design is all about the user. Therefore, you should have the following soft skills:
Empathy
Curiosity
Adaptability
Teamwork and communication
Creativity
Critical thinking.
Once you focus on getting the soft and hard skills mentioned above, you are on the right path to becoming a competent UX designer.
Conclusion
UX design is about the people and understanding their needs when interacting with your product, from the interface to the brand to navigation. Hopefully, this post has explained in detail what UX design means, and you now understand what it takes to become a UX designer.
Related posts