3 Vehicle Graphic and Signs Forms That Will Help Your Business Grow
Business Slash, 8 months ago
5 min

read
177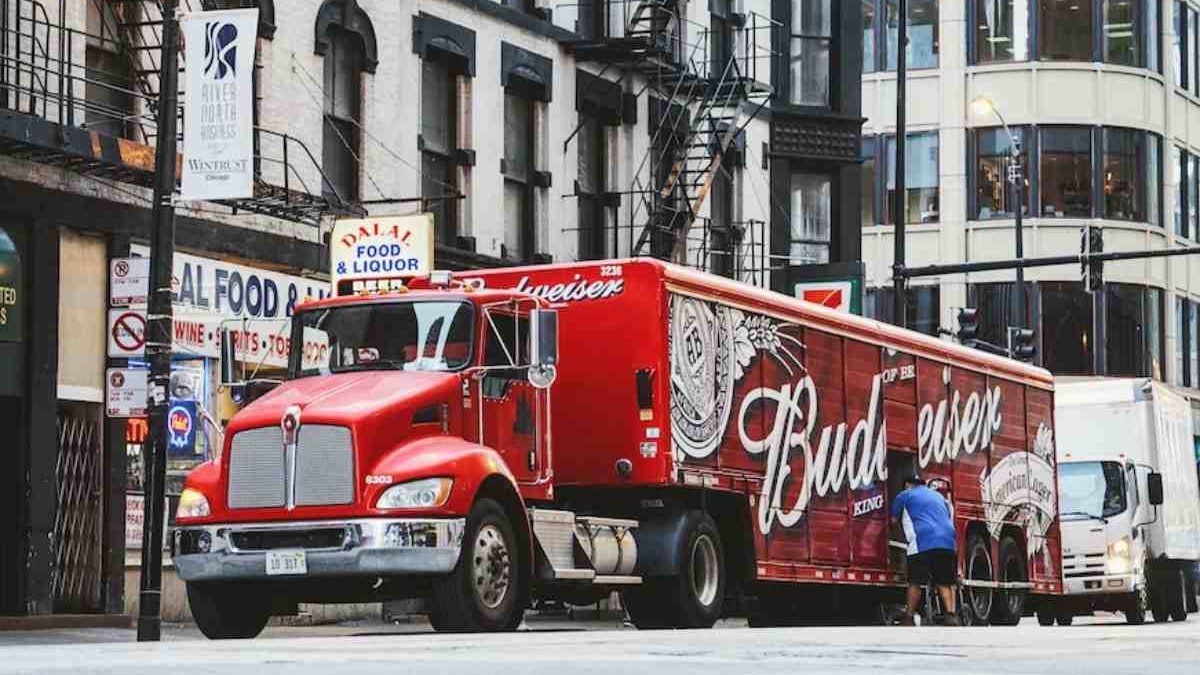 Believe it or not, your business may really take off with the right signage.
Efficient business signs promote brand development and draw attention to the most in-demand goods and services that bring in the highest profits.
Your business can thrive with the help of vehicle signage. This article discusses the various kinds of vehicle wraps and explains how each one may help your business grow.
Vehicle Graphics
To advertise your business, you can display visual graphics on work vehicles. One of the most successful forms of mobile advertising for companies is vehicle graphics.
Different types of styles and approaches exist in vehicle advertising. On a substantial portion of your vehicle's body, you can mount a nice and eye-catching design with your company's slogan and contact information.
Alternatively, you can just put your company name and contact information on the side of the car.
Use the chance to promote your company and brand while your car is moving. This marketing strategy works well for reaching out to more people in your neighborhood. From magnets to vehicle wraps, the kinds of graphics available in the market are numerous.
The American Automobile Association, also known as AAA, estimates that Americans take about 17,600 minutes driving in a year. Utilize the time spent driving by your target market by turning your car into a mobile billboard. The more miles driven by your vehicle; the more people will see your advertising.
Forms of Vehicle Graphics and Signs
You can use a variety of marketing strategies on your company car, such as:
Decals
Decals come in a variety of sizes to fit multiple advertising messages.
If you are a school that provides a variety of services such as sports, academics, organizations, and more, you don't really need to provide your contact information since you are presenting the whole brand as a product. The school only needs to advertise its name and purpose on a car.
On the car decal, a business may, however, list its name, logo, services offered, and contact information (including a contact number, website, and email address).
Decals easily offer accessible information about a company, item, or service. They get rid of the necessity for a client to remember a company name to know more about it later.
Magnets
Magnets can be used by small companies with either one or not more than five vehicles to advertise their goods and services since they are versatile and work well for tiny firms.
Since vehicle magnets are detachable, business owners can attach and erase information as required. To advertise your brand while shopping in the city, you can attach the magnet to your private car and then take it off later.
Car wraps
Vehicle wraps are an effective way to promote brands because of how colorful and appealing they are. You can experiment with the many design elements that comprise your brand's image to attract potential buyers. Vehicle wraps give you the freedom to be creative when developing your advertising messages or images.
This guarantees that your vehicle wraps will continually attract the interest of a mobile audience whose interests are shifting to your brand.
A vehicle wrap is a wise investment for regional companies. The large, attractive graphics include signage, logos, and decals that businesses frequently use on trucks, buses, and other vehicles to advertise a product or service.
The use of car wraps to reach a large audience is advantageous for large companies with a lot of vehicles on the road. Local ads can help even tiny businesses develop or expand while enhancing brand recognition.
Vinyl car wraps are secure, effective, and simple to apply and take off. Customers are presented with a portable call to action that encourages them to call to buy or ask for a quote. In addition to helping you advertise your company, the wraps can provide the following advantages:
Bring you more potential clients

Assist you in hiring drivers

Act as a barrier to stop marks, scratches, and anything else that could harm the body of your car

Improve the public's perception of your brand

Protection against damage and bad weather
What Makes Branding Crucial
Businesses can grow and expand with the aid of branding. Some car graphics are bold and extravagant, while others are toned down but still effectively communicate the brand message.
Being genuine and committed to your brand while keeping your target market in mind is crucial. Companies that use a variety of mobile advertising vehicles must maintain brand consistency in their sign design to improve brand recognition.
Conclusion
To advertise your brand and gain the attention your firm needs, you must make the most out of every advertising plan and media as a business owner. Utilizing vehicle signs is one efficient strategy. However, it isn't a modern marketing technique. In the past, they were known as automobile logos or vehicle stickers. But today, they are more commonly referred to as vehicle decals or signage.
Installing these images on automobiles helps to expand your brand. We hope that reading about the types we discussed above convinced you of their effectiveness. Your logo and brand will receive the most exposure for your business because your office vehicle is used all over the city or town.
Related posts