How To Develop An Efficient Esg For Your Business
Business Slash, 5 months ago
0
4 min

read
72
The environmental problems are difficult to deal with. Things are getting out of hand, and modern companies are trying to ensure that they have enough tactics to go green. One of the major goals of going green is to reduce your organization's carbon footprint.
Developing your company with green approaches mainly deals with ESG strategies. Well, ESG stands for Environmental, Social, and Governance. 
It is related to environmental sustainability, social responsibility, and corporate governance, which is good governance, particularly for organizations.
Depending on the performance of an organization, the CEO needs to look at its performance. And then take notice of their business size and all financial results. 
With ESG strategies, it is possible to improve the performance of the companies by mitigating risks.
Business is related to everything, and in a business, environmental, social, and financial circumstances are also related. ESG was first used in 2005, and since then, it has been efficient enough in coping with various organizational issues, including indirect financial relevance.
However, in this article, our focus is to deliver the particular ways through which you can build a proper ESG strategy in business.
Steps To Develop Efficient Esg For Your Business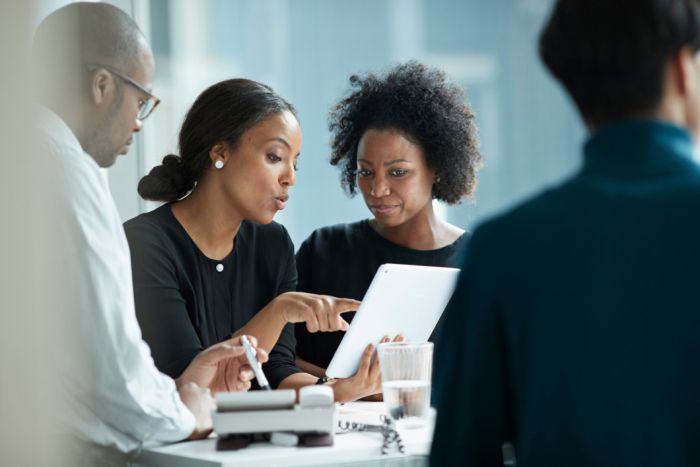 In 2021 56% of ESG funds outperformed their peers. So, it's a major investment strategy for many organizations. As many see it as a goal for their organization thus, they are very hopeful about its future. 
ESG debt is surpassing almost $1.8 trillion this year. In this way, ESG stocks are becoming more and more popular these days for business owners. 
Thus it's time for business owners to focus on delivering a proper ESG strategy in their business.
Conduct A Materiality Assessment
If you want to understand the ESG priorities in your company, you have to go through a materiality assessment. Though we know that ESG is a must-use process to advance your organization and make it sustainable, it's better to be particular. 
If your primary stakeholders are the investors, then sustainable investing is an option. It will help you to deal with and compare your stakeholder position with the competitors and industry standards.
Here your company should look at some important outcomes of a materiality assessment. 
Target your stakeholders first and prioritize them. 

Display the importance of social, environmental, and governance issues of your stakeholders.

Try to highlight future topics for reporting.

Understand your current ESG priorities.
Establish The Baseline
Materiality is essential, but if you cannot show comprehensive measurements in the workplace, then the baseline will not be there.
Engaging third-party assessments will be efficient for giving you a bird's-eye view of your current company performance. In that case, you can simply go for Diginex, which considers Blockchain technology to increase transparency in pressing ESG and sustainability. 
Well, you can create a standard report framework by involving Sustainability Accounting Standards Board (SASB) to understand the company standard. Here do not forget to consider the following:
Data systems.
CEO pay.
Work environment.
Employee pay and benefits.
Policies.
Set ESG Goals
Once the baseline is ready, go for setting up your company's ESG goals. Your company goals can be to improve performance by focusing on weak areas and optimizing the whole performance. 
Your goals also may include getting some industry certificates like LEED and certified B Corp. 
Understand And Analyze The Performance Gaps
People, the planet, and profit is all that an organization follows to maintain its sustainability. While you are utilizing the ESG process, it is not about meeting your goals and being perfect at the first step, but it is more about continuous development. 
So, consider a positive approach and look for the performance gaps that your organization has in various operations.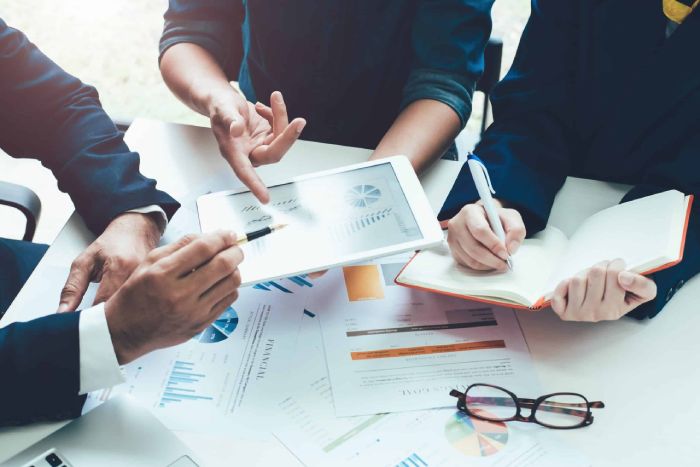 Create An Appropriate ESG Plan
After all the above-mentioned steps, it's time to create a roadmap for ESG. Plan and strategies your ESG plan with its particular goals and durations.
Prepare a reporting framework and deal with the major ones. 
PRI
TCFD
GRI standards
ISSB (International Sustainability Standards Board)
Implement And Measure The Performance
Now, focus on your key performance indicators (KPI) and deal with a particular model like Six Sigma to improve your performance. 
Try to engage in all operations and performances. In addition, by measuring your performance, try to implement better strategies altogether. 
Make A Report Of Your Progress Over Time.
Finally, track your performance and make a report that you can discuss. It's all about gathering the team and doing work by considering a single goal. However, maintain the formation that you have set for your long-term process of development and continue to understand the progress over time. 
ESG plan will be efficient depending on your implementation and planning over it.
Related posts