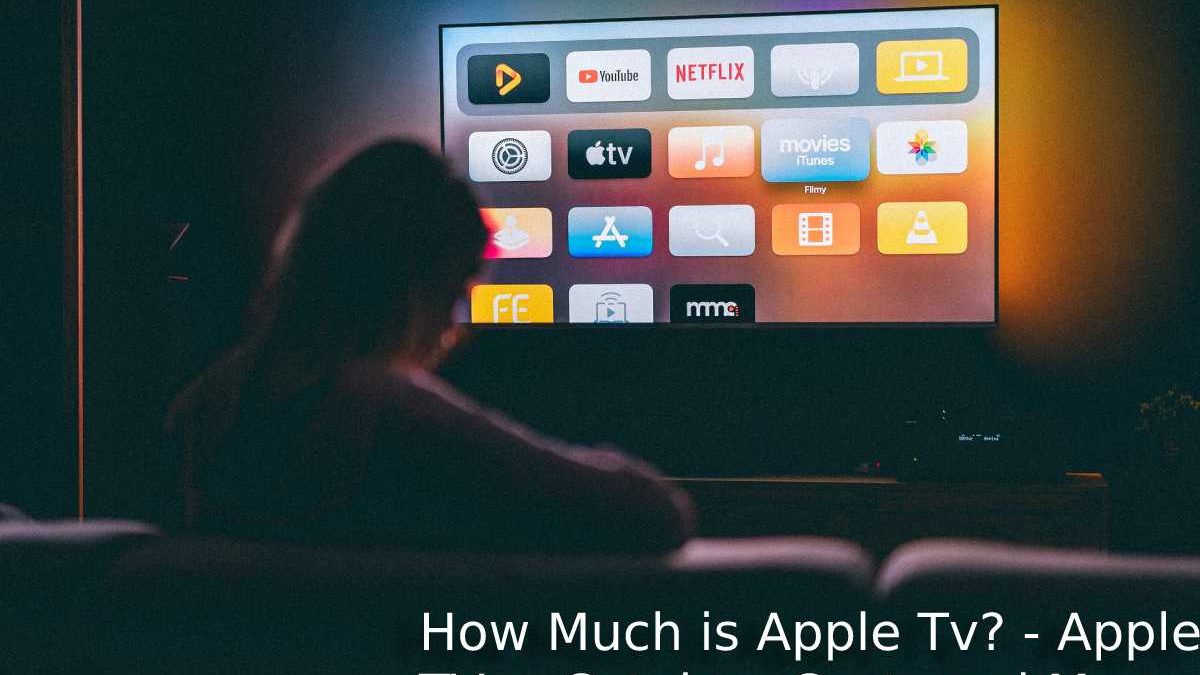 How Much is Apple Tv
How much is Apple TV, the brand new streaming service the company has launch in 2019.
It is probable to reach more than 100 countries, although this will happen progressively.
The Apple TV + catalogue is fundamentally based on proprietary content more focused on quality than abundance.
However, this Apple streaming platform will also include third-party content to provide its catalogue with greater depth and variety to outperform competitors such as Netflix or HBO.
How does Apple TV Plus work?
The Apple TV Plus is a subscription service with exclusive content and the presence of big names. Also, one of its recompences is that it will not include advertising.
Apple + content can be seen online and downloaded to enjoy without being connected to the Internet.
This service is independent of Apple Channels, where the company wants to access all the platforms to which a user is subscribed.
Apple TV + Catalog:
The Apple TV + grid mixes both its productions and third-party content, and there are already confirmed several series, movies, and programs that will be included in the catalogue.
Here are some of the Apple TV Plus series confirmed at the moment:
The Morning Show
Amazing Stories
See
Are You Sleeping?
Swagger
Little voice
Defending Jacob
Little America
On the other hand, some of the Apple + shows. And movies of their production confirmed so far are the following:
Helpers: Children's program developing by the producers of Sesame Street
How to watch Apple TV +?
To watch Apple +, you will first need access to the Apple TV app. This application is available on Apple devices, and in time, it will also be available on smart TVs.
In this regard, the Apple app will first arrive on Samsung's Smart TVs and, later on, other brands such as LG, Vizio, and Sony.
Also, Is expanding the catalogue of devices from which you can watch Apple +. In this way, streaming devices like Roku and Amazon Fire will also play Apple content on other televisions.
To enjoy Apple television, you will need an Internet connection to access its application, either watching the content in streaming or downloading it.
How much does Apple TV + cost?
The Apple + subscription cost can take several forms, depending on the type of subscription chosen.
In particular, after the free trial period (which we will see in a moment), it will be possible to request three different subscriptions: monthly, annual, or bundled with other services.
The monthly subscription has a price of 4.99 euros, which positions it as one of the cheapest streaming services on the market today.
It does not even limit the reproduction quality of the different contents (all of them are always available until 4K). However, there is always the subject of content, which is currently not very high.
If you want to opt for an annual subscription instead, the price to pay will be 49.99 euros, saving about two months compared to the monthly one.
Finally, there is the "Apple One" alternative, a single subscription service that includes: Music, Arcade, iCloud +, and of course Apple +.
Also Read: T Mobile Sprint Merger – Cause Prices to rising, Crucial Franchise, and More