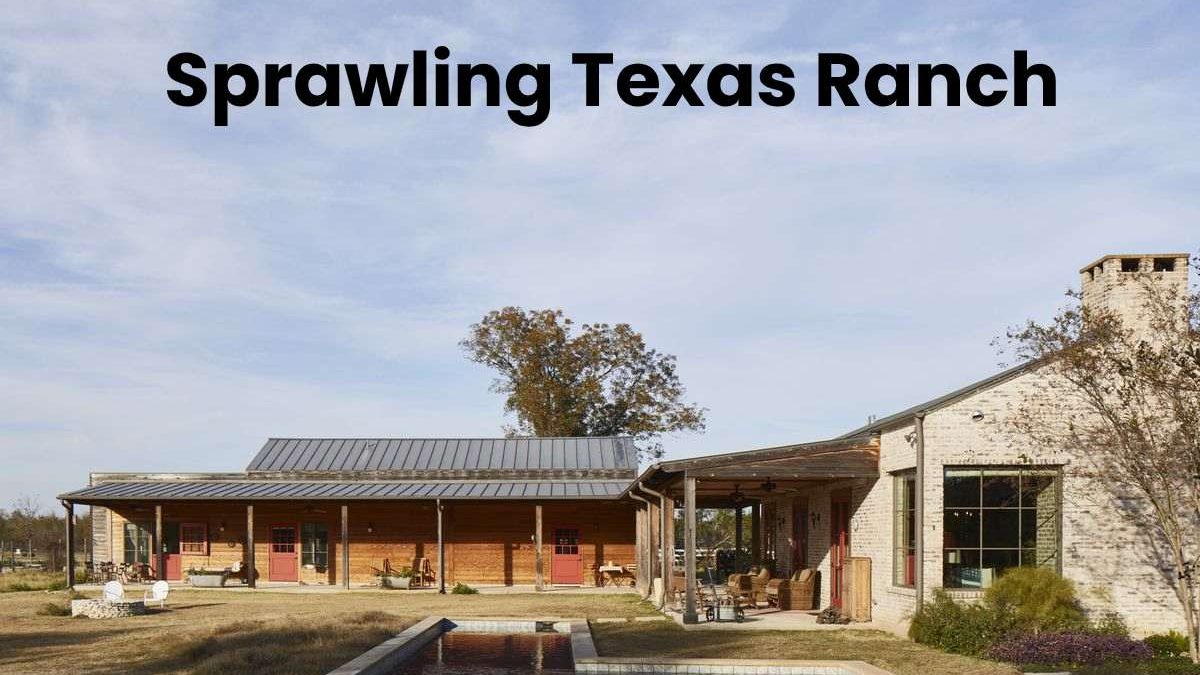 Texas is a great place to live and comprises 142 million acres of private farms, ranches, and forests, leading the nation in land area devoted to privately owned working lands.
When you're ready to start your search for a sprawling Texas ranch, there are a few things to keep in mind. Here are four tips for finding the perfect sprawling Texas ranch for sale online:
Size
Texas leads the nation in the number of farms and ranches, with 248,416 farms and ranches covering 127 million acres.
The size of a ranch can vary greatly, from a few hundred acres to several thousand. So when searching for a sprawling Texas ranch for sale online, you must have a clear idea of the size you're looking for.
If you're unsure how much land you need, consider what you want to do with the property. Some things to do with a ranch include:
-riding horses
-hunting
-fishing
-hiking
-camping
-ATV riding
-cattle ranching
If you have a specific activity or purpose in mind, you can use that to guide your decision on size. For example, if you want a cattle ranch, you'll need enough land to support the cattle.
Another consideration is cost. The larger the ranch, the more it will cost. So again, you'll need a clear idea of your budget when searching for a sprawling Texas ranch for sale online.
Location
The location of your ranch is important for a variety of reasons. For example, if you plan on using the ranch for business purposes, you'll want to ensure it's in a good location for customers or clients to access.
If you're looking for a more private ranch where you can get away from the city, you'll want to find a location that's secluded and offers plenty of privacy.
Regardless of your reasons for wanting a ranch, consider the location carefully before making any decisions.
The location will have different considerations like:
-Proximity to towns or other people
-The amount of privacy it offers
-Local resources like water and grazing land
Terrain
There are different types of terrain in Texas. First, you'll want to consider what kind of climate and land you're looking for. Do you want a primarily flat ranch? Hilly? With a lot of trees or brush? All these factors will play into the type of ranch you can find.
Some common terrains include:
-The Blackland Prairie: this is a strip of land that runs from North to South Texas. It's characterized by rich, dark soils that are great for farming.
-The Gulf Coast Plains: these plains are located in the southern and southeastern parts of Texas, near the Gulf of Mexico. They're mostly flat with some marshy areas.
-The Edwards Plateau: this plateau is in Central Texas and includes the Hill Country. It's a mix of hills, canyons, and plains.
-The Great Plains are located in West Texas and extend into Oklahoma, Kansas, and New Mexico. They're characterized by flat or rolling terrain.
Wildlife and Amenities
Lastly, when looking at a sprawling Texas ranch for sale online, don't forget to consider the wildlife and amenities that come with the property. For example, some ranches have fishing lakes, while others offer hunting opportunities.
Conclusion
Ranches are an excellent investment; you can find your perfect property online with the right tips. So, with these tips in mind, start your search for a sprawling Texas ranch today.
Related posts