What Should You Know Before Building a Quality Assurance Resume?
Business Slash, 1 year ago
5 min

read
183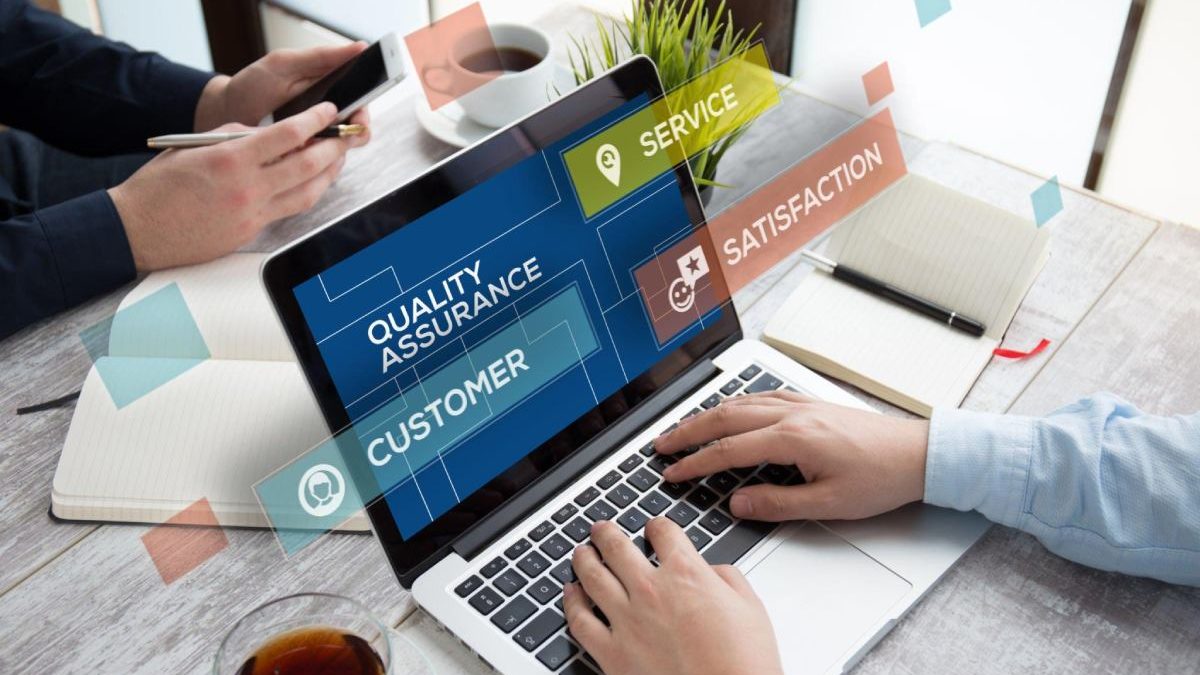 Creating a powerful resume for a quality assurance position is a crucial first step in your job hunt. Referencing the job description can help you to highlight any skills, credentials, and education that meet the requirements on your resume. You can write a quality assurance resume that best reflects your abilities and experience using the following tips for a quality assurance job role.
Select The Best Quality Assurance Resume Format
Work in quality assurance is challenging. It immediately exposes every flaw and weakness. When the recruiter looks over your resume, avoid letting the same happen. Submit a polished QA resume to land that job. Use a chronological resume to accomplish that. The HR manager, the second two-letter department head, adores this design.
Here are some tips on creating the ideal resume:
Start with a strong objective statement or resume summary.
Use the proper duties and noteworthy achievements to describe your previous employment.
Display your education and any coursework you have taken in business.
Make a list of your software talents in your resume using relevant job ad keywords.
To distinguish yourself from other quality assurance resumes, include extra parts.
To help the recruiter access your resume's key sections, utilize clear headings, white space, and resume fonts that are easy to read. The roles of education and work history should be altered if you're looking for entry-level QA tester jobs.
Resume That Is Specific To The Job Description
Make your resume compatible with applicant tracking systems (ATS) using terms from the job description. Using these terms shows hiring managers (and their software used for background checks) that you possess the precise QA knowledge they seek.
Although quality assurance and control are two different things, some job descriptions utilize both terms so that you can mention both in your resume. On the other hand, if your position's title and responsibilities are primarily focused on quality control, make sure to:
Pay close attention to detail to detect flaws
Understanding the quality standards and guidelines you use to evaluate your products
Communicating with the testing group
Make A Section For Quality Assurance Skills On Your Resume
Your resume's skills section should include the most significant job description keywords as long as you genuinely possess such skills. If you haven't begun your job hunt, you might review resumes to obtain a sense of the essential skills. The following advice should be kept in mind while you write the skills part of your resume:
Include 6–12 skills in the form of bullet points.
List primarily technical skills; test soft skills carefully.
Put the focus on the abilities that are crucial for the position.
Because they are related to job-related knowledge and specialized experience with a particular technology or procedure, hard skills are typically more significant to hiring managers. Soft skills are essential because they are very transferrable and make you an excellent team member, but they are tough to demonstrate on a resume.
List Your Experience With Quality Assurance
Workplace experience is necessary to understand how to recognize and fix QA-related issues. As a result, recruiting managers for QA positions gives work experience a higher priority than academic education. Place your professional experience near the top of your resume to get the hiring manager's attention right away.
You can talk about instances in college where you recognized and resolved a quality issue even if you just received your degree. Before even listing the specifics of your education section, you should summarize these experiences in writing. These QA-related encounters include:
Relevant coursework
Internships
Voluntary service
Education Section Of A Quality Assurance Resume
You can highlight your academic achievements in the education part of a quality assurance resume sample. You most likely hold a bachelor's degree, possibly even an advanced one. Describe them here. You can skip the high school diploma if you hold a master's degree.
Any professional qualifications you have obtained or courses you have done that are related to your career can also be listed. You may want to include a section on your resume to list your professional affiliations, awards, and publications if you have more than a couple.
Key Resume Advice For Writing A Quality Assurance Resume:
Relevant Experience – Make sure the roles, experiences, and awards you offer are relevant to the position you're applying for.
The Proper Skills – This is an excellent opportunity to use the job description's keywords freely. For instance, in the skills area of your resume, be sure to include familiarity with Test Cases if that's what they're looking for.
Quantifiable Accomplishments – Your professional successes reveal the distinctive value you offer a company. Avoid giving short descriptions of your job duties. With the aid of numbers, frame your accomplishments.
ATS-Friendly – A piece of software called an applicant tracking system (ATS) is used by companies to gather, scan, compile, and rank applications. Using the right keywords will help your resume pass the applicant tracking system and reach hiring managers.
In Conclusion
If quality assurance experts can demonstrate higher-level expertise, they may have some excellent opportunities depending on the specialization. As you layout and design, make sure your detail-oriented approach is noticeable. Use an online resume builder to speed up and simplify the job application process!
Related posts