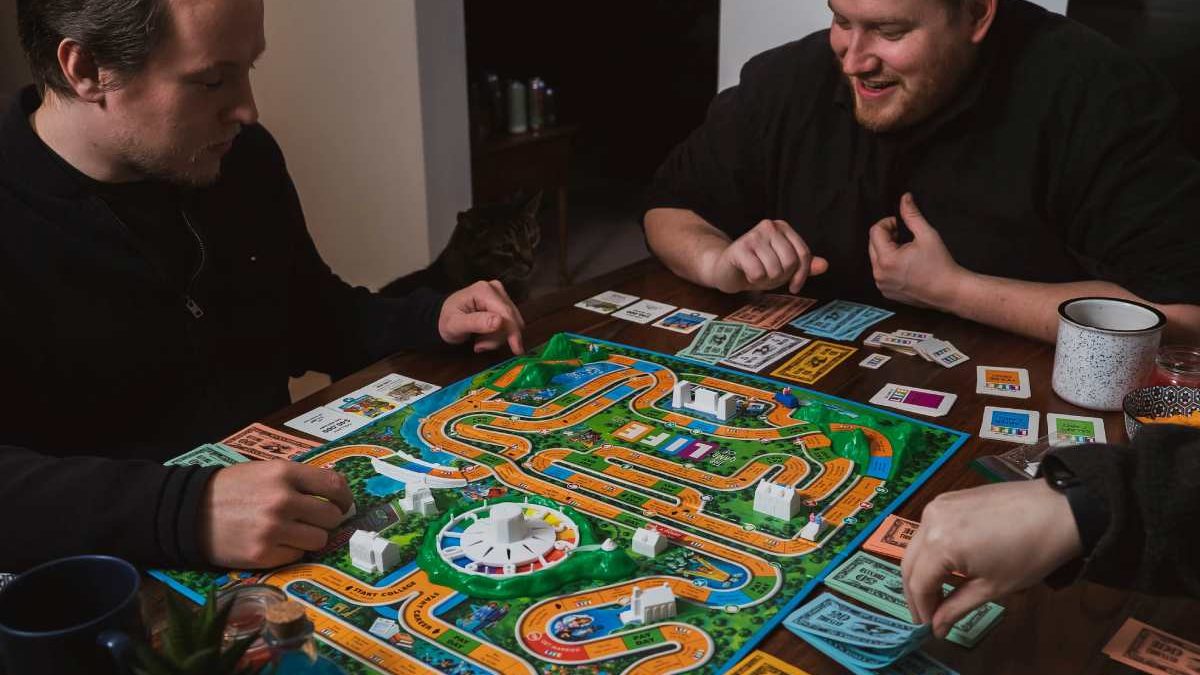 Playing games together has been a common human pastime since early civilization. Classics like dice, chess, go, backgammon and poker are hundreds, sometimes thousands, of years old yet they still captivate audiences today. Since the internet became a big part of modern life, most of these games have moved online and found a new lease of life with a new crowd. The gaming industry, and particularly online gaming, experienced a boom back in 2020 which is still causing growth in the sector. This has prompted more and more people to become interested in gaming using their PCs, consoles and mobile devices, and many of them are discovering the joys of playing classic games online. 
It shouldn't be surprising to learn, then, that getting together for a games night is still a popular way to socialise with friends. However, it now comes with a twist. Whereas, decades ago, people were more likely to meet up in person to game together, they're now equally as likely to play together online. There's a lot to be said for this method, particularly as it is often more convenient, more accessible and cheaper than IRL gameplay. 
So, what are people playing at their virtual games nights? 
The Classics 
For many people, the focus of a games night is getting together with friends, catching up, and socialising around a bit of friendly competition. Classic games like Uno, Monopoly, dominoes and poker fit easily into this context; they can be played by multiple people at a time, and almost everyone will already have at least a rudimentary understanding of the rules.
Rather than heading into someone's garage or living room, however, you can meet virtually via an online gaming platform. For example, online casinos often provide comprehensive home game software so that you can play poker together with friends even when you're on opposite sides of the world. The inclusion of video chat means that you can still connect with one another and stringent management tools mean that you have complete control over who's in and out of your private poker game. With an array of options like Hold'em, Omaha and Stud available, it's the perfect place for groups of poker pals who are looking to bet, call and raise their way through an evening together.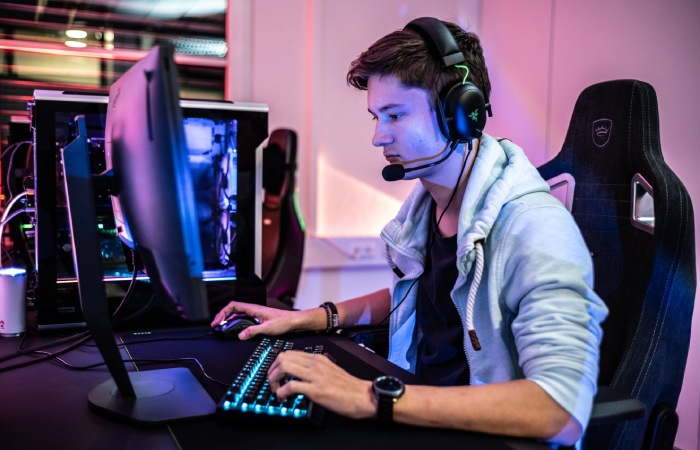 Cross-Platform Play 
True cross-platform play used to be the dream but, here in the 2020s, it's becoming a reality. Many viral gaming titles like Among Us, Fortnite and Minecraft support it, meaning that you can play with your friends whether you use a Nintendo Switch, PlayStation, Xbox, Steam Deck, gaming PC, smartphone or other mobile device. This means that your whole friendship group can play together, no matter what type of tech you each prefer.
As mobile gaming, specifically, starts to become one of the dominant sectors in the gaming industry overall, cross-platform play is becoming more disruptive. Although titles like PUBG, Fortnite and COD encourage cross-platform play via console, their mobile titles are often restricted by operating system. The same goes for mobile gaming subscription models like Apple Arcade and Google Play Pass. However, the future looks bright and cross-platform play is certainly not going anywhere now that it's appeared on the scene. 
Esports 
Although there is no official definition of what constitutes an esport, some of the most popular titles are League of Legends, Dota 2, Valorant and Apex Legends. As with traditional sports, something of the allure of esports lies in the fact that fans can play at home and attempt to emulate their sporting heroes. The only difference here is that, rather than competing on a physical field, they are competing on screen.
Groups of friends all over the world enjoy challenging each other at their favourite esport title. Many games provide an option for friends to band together and take on opponents as a group. Likewise, there are just as many which encourage every individual to play for themselves and beat their friends in order to win. The fact that they can do so whilst using the same technology as the esports stars who they watch play live just adds to the excitement and adventure.