Discovering the real power of digital marketing agencies
Business Slash, 11 months ago
3 min

read
229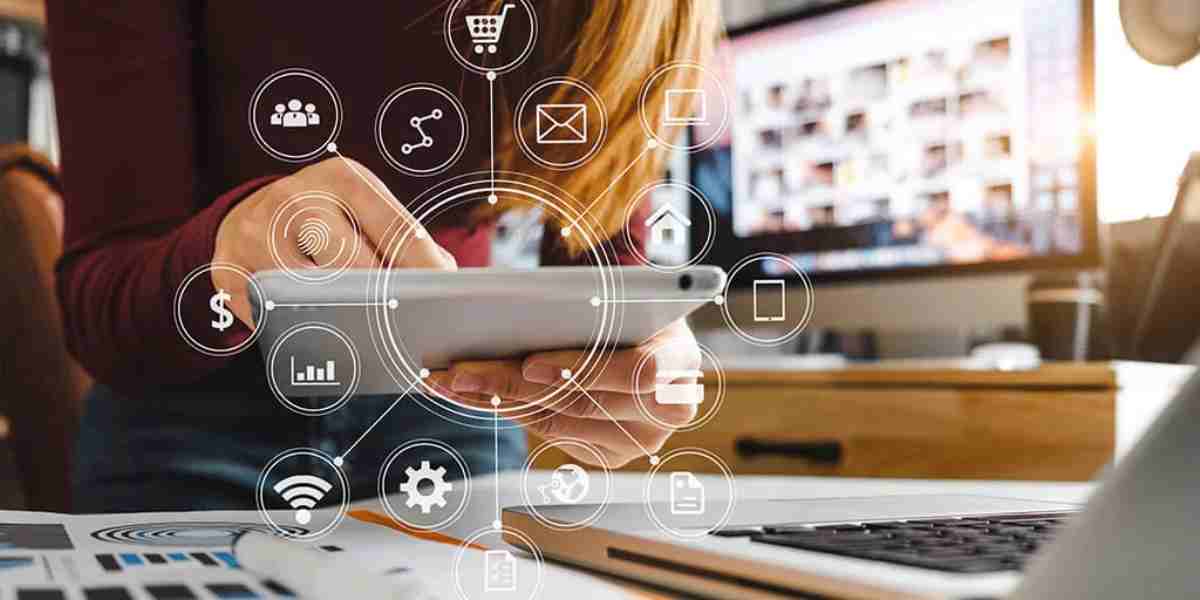 Abu Dhabi is a well-organised, dynamic & vibrant city known for its spectacular infrastructure, adventure activities, luxury hotels, extensive deserts, rich heritage, and beautiful seaside beaches. Many budding entrepreneurs need help to grow and develop their businesses in Abu Dhabi using digital media. The use of digital methods in marketing is the most prevalent in current times. A digital marketing agency in Abu Dhabi specialises in upscaling a company's marketing game to different levels. The extravagant growth of the digital industry has led to the establishment of over four hundred digital marketing agencies in Abu Dhabi.
Read more to know more about the services offered by digital marketing agencies.
Why digital marketing?
In the UAE, including Abu Dhabi, about ninety-eight per cent of the population uses social media. Heavy social media usage makes it imperative to adopt various digital marketing methods. Digital marketing is booming because it reaches a broader audience in less time. Different from traditional marketing methods, one's efforts in marketing will be more comprehensive than specific demography.
The global reach makes it easier for companies to compete in the big leagues. Its ability to attract a vast pool of potential customers has made it easier to reach the target audience to yield better results. Based on one of the current reports, the ROI of email marketing strikes a higher percentage than before. This kind of optimistic return graph pushes the digital marketing concept even further. This field also offers many opportunities to create careers and enjoy good pay. Increased demand for digital marketing in Abu Dhabi has led to exponential growth.
Services under digital marketing
The power of SEO
The most integral part of digital marketing is the concept of Search Engine Optimisation, also known as SEO. It is considered one of the most straightforward and efficient methods of enhancing a brand's visibility. SEO is the technique of optimising the content on any website with the strategic implementation of keywords and abiding with the algorithm of search engines such as Google, Bing, and Yahoo, to name a few.
A company can achieve higher visibility through a single search. Ultimately attracts more increased traffic and potential customers. It makes it even more important to use SEO for a company to grow. An excellent digital marketing agency in Abu Dhabi is well-equipped to offer SEO services to a vast pool of consumers.
Discovering social media marketing
The various social media platforms used by a significantly massive fraction of the population make it imperative for every company to invest in social media marketing. Establishing a company's brand over social media is necessary as it will aid in reaching out to the target audience. Several tools are available in the form of features on various social media platforms that can enhance one's business.
The concept of pay-per-click
Pay-per-click is regarded as paying to increase the rank on search engines such that any website can rank significantly higher upon searches. PPC is an efficient method of attracting more traffic to one's site, enhancing its reach. However, this type of advertisement technique will require spending some money. The number of clicks on the site will be charged to one's ad account.
Wrap Up
Digital marketing agencies offer highly skilled professionals who provide various digital marketing services to cater to the different needs of rising entrepreneurs. Whether PPC or optimising your content to rank higher in search engine results, you know the tricks to achieve the same! The services offered by digital marketing agencies can be very beneficial for businesses, so explore the options available and hire according to your needs.
Related posts