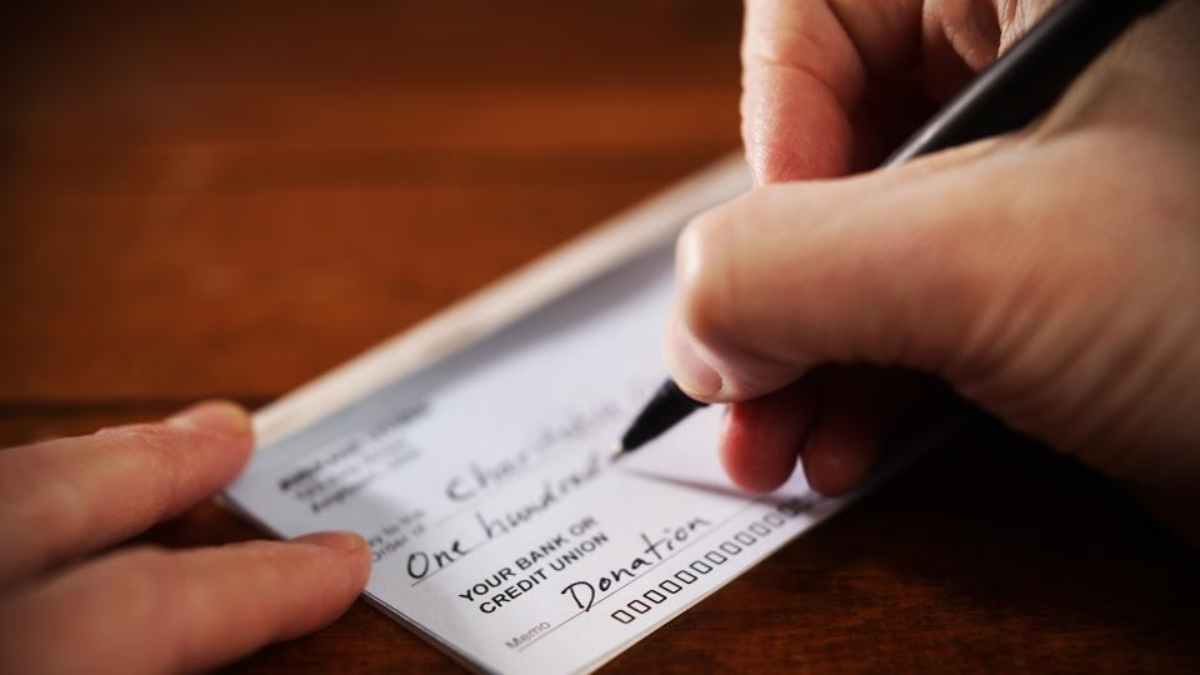 Check processing used to be a time-consuming manual task. People and businesses require paper checks to make payments or get paid. Many people had a checkbook: a small, preprinted book containing checks. They would sign these checks and give them to the payee to cash or deposit. Banks handled check cashing and deposits, which typically took days to clear. Today, check writing is faster, easier, and a lot more convenient because it can be done online.
Online check printing involves using software to write and print checks. It is a fast and secure payment processing option for people and businesses. Online check printing prevents people from paying for an expensive check printer and special check ink. They can print as many checks as they need anywhere they are with check printing software and a printer.
What is Online Check Printing Software?
Online check printing software is a web-based software that allows people and businesses to write and print checks. Check printing software is a cost-effective and non-time-consuming means of preparing checks. It reduces errors and takes the burden of manually writing out checks off your shoulders. You can format your check however you wish. However, you must input the required information like your name or the name of your company, your bank name, and your bank routing and account number. 
You can create checks without worrying about getting them to people far away. There are numerous check printing software to choose from for personal and professional use. 
Online Check Printing Software
Check printing software comes in varieties with unique features and target customers. Some are better suited to businesses, while others are suitable for personal use. Here are three varieties of check printing software:
1. Checkeeper
Checkeeper is an online check printing software that is tailored to smaller businesses. It is user-friendly and eliminates the need for check ink and paper. You can instantly print your checks at home or in your office on regular blank paper or check stock. In fact, Checkeeper is the only software that allows you to print on regular paper. The software integrates with Gusto, Xero, FreshBook, and QuickBooks. With Checkeeper, you can edit any check stock that exists.
Pros 
14-day trial with no credit card requirement

No check ink required 

No check stock required 

Easy to use 

Bank-level security 
Cons
Not compatible with mobile
If you don't want to go through the trouble of printing and mailing a check yourself, you can use Checkeeper's mailing service for just $1.25. The software's search tool will ensure you don't have to search for ages to locate a check. With its 256-bit encryption, you can rest easy knowing that your financial information is secure. Handle your check payments automatically, manage companies and bank account information, print multiple checks in one go, and edit any check with the specially designed template editor, all with Checkeeper.
Checkeeper has a 14-day trial period; you don't need your credit card to sign up either. The full version costs $14.99 a month, and with it, you can print as many checks as you want or pick from an unlimited selection of templates to design your check.
2. MultiCHAX
MultiCHAX is a cloud-based check printing software offered by CHAX Software, a software company founded in 1992 that specializes in check printing software and funds transfer systems. MultiCHAX can be used with any financial software, making it an excellent choice for any business. However, it is primarily targeted toward small and medium businesses. You can print an unlimited number of checks on blank check stock for free and choose from several check sheet styles like top and Z-fold. The software also allows you to design your check and automatically select the right company and bank information to eliminate human error. 
Pros
Unlimited check printing 

Automatic detection of company name and account details

Can be used with multiple bank accounts 

Integrates numerous financial software 
Cons
Pricey packages

Feels out of date compared to other check printing software 

Incompatible with Mac
MultiCHAX offers several packages–starter, premium, professional, and ultimate, all of which have 30-day support and can be used with QuickBooks. The starter package costs $99 per license, the premium package costs $149 per license, the professional package costs $199 per license, and the ultimate package costs $299 per license.
3. Online Check Writer
Cloud-based software Online Check Writer makes check printing easy, allowing you to create and print checks instantly using any printer. It's cloud-based, so checks are stored on a secure server. You can store all your financial information in a single place through the cloud. The software integrates with QuickBooks and over 22,000 banks and financial institutions. Printing multiple checks at a time is hassle-free, and you can open a Zil account, a free checking account for your business. 
Pros
Free 15-day trial

Compatible with Windows and Mac

Variety of plans
Cons
With over 1 million users, Online Check Writer is a popular choice of check printing software. You can import and send checks from QuickBooks via mail or email. Other platforms integrated with Online Check Writer include Zoho, Gusto, and BitPay. Besides printing checks, the software allows you to make payments via wire and ACH at minimum cost, manage multiple companies and bank accounts, customize checks, and mail checks to payees at only $1.25. A 15-day trial lets you try out the program before buying it without being required to provide your credit card information. There is a free option. Paid options are available at $49.99 per month (Business) and $499.99 per month (Enterprise). A custom Enterprise plan is available for $999 a month.
Benefits of Online Check Printing 
Online check printing is great because it is:
Convenient: No more visits to the bank to get a checkbook. Nor do you need to hand checks in person. With online check printing, you can make and email checks yourself, all from the comfort of your home or office. And you can print as many checks as you want, too.

Great for record keeping: Any payment you make with a check printing software is stored permanently on the software, meaning you won't ever lose a check.

Inexpensive: Online check printing is an inexpensive alternative to paper checks. The cost of paying for a checkbook is nonexistent. Also, because fewer materials are required to create online checks, they are more cost-effective. 

Less prone to error: Online check printing drastically reduces errors on checks because you can easily undo errors while typing. Also, some online check printing software automatically inputs company and bank account information, preventing you from choosing the wrong details.
Online check printing is an easy and convenient process that makes payment easier for companies and individuals. Create, print, and send checks via mail or email. Online check printing software is compatible with financial programs so that you can import details from them. You can print a check from anywhere with a printer, check printing software, and blank check stock.